Filtered By: News
News
FDA: Probe into PSG getting unregistered COVID-19 vaccines faces blank wall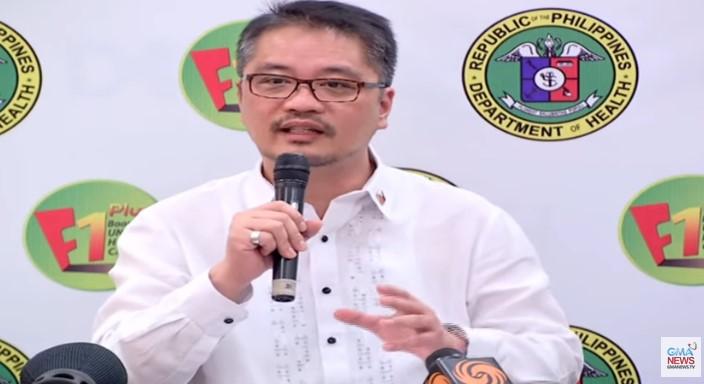 The investigation into Presidential Security Group (PSG) members getting inoculated with unregistered COVID-19 vaccines has hit a blank wall, Food and Drug Administration (FDA) Director General Eric Domingo said on Wednesday.
Domingo said this is due to the PSG sitting on authorities' queries on who got the unregistered vaccine.
The FDA official was referring to the COVID-19 vaccination on PSG members in September and October 2020 as declared by PSG commander Brigadier General Jesus Durante III in a television interview in December 2020 even if the FDA has not issued an emergency use authorization (EUA) to any COVID-19 vaccine at that point.
A vaccine needs an EUA to be legally administered in the Philippines.
"Sumulat ang Secretary of Health sa PSG asking who got the vaccine, if they got the vaccine, what kind of vaccine they got so they [in the Department of Health] can monitor and check for adverse effects. I don't think there has been a reply," Domingo said in a CNN Philippines interview.
Asked if this means that the FDA's probe into the incident is facing a blank wall, Domingo replied, "So far, it is looking like that."
Likewise, Domingo said the FDA investigation has nothing on supposed smugglers of unregistered COVID-19 vaccines and those behind illegal COVID-19 vaccinations which come at a hefty price tag.
No less than President Rodrigo Duterte has said that a handful of individuals have been getting COVID-19 vaccines even if the COVID-19 vaccine supply is only due to arrive in February according to vaccine czar Carlito Galvez, Jr. Duterte said Sinopharm was the brand used.
A Washington Post report last January 18, citing multiple sources, also stated that Chinese employees in the Philippines working in the Philippine Offshore Gaming Operations industry are already scheduled to get COVID-19 vaccines soon regardless whether these vaccines were issued EUA or not by the FDA.
"We had operations with the police in Manila, iyong sa clinic sa Makati na rumored na nagbabakuna for a very high amount. Wala kaming makita. We also contacted these people na nagke-claim na local distributors sila ng vaccine. They say they have not imported anything," Domingo said.
"We are working with the Bureau of Customs. Wala kaming makuha. Hindi namin ma-trace where these are coming from," he added. —KG, GMA News