Filtered By: News
News
Philippines, US to tackle fate of suspended VFA this month — Locsin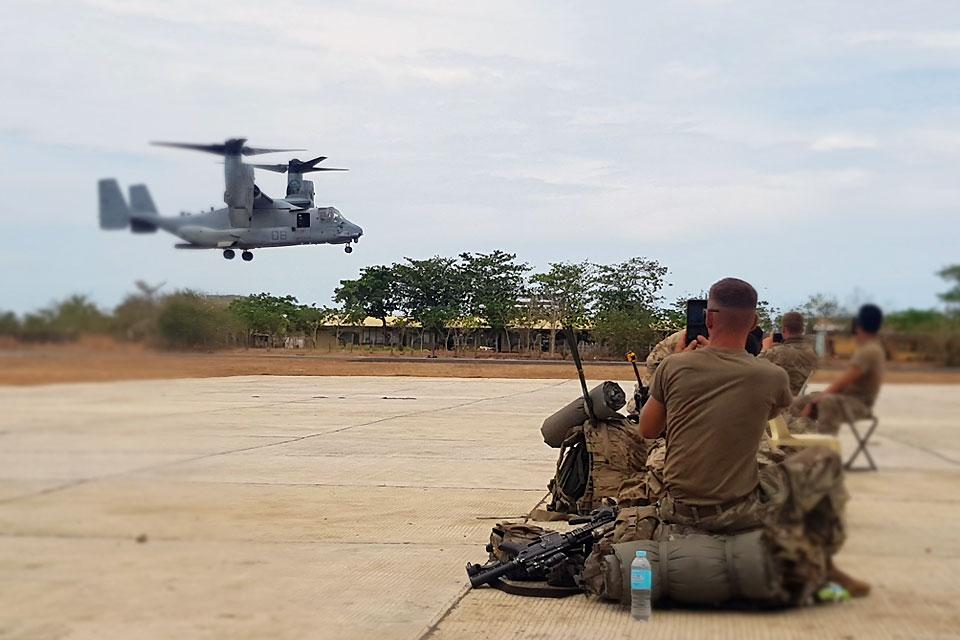 The Philippines and the United States will meet later this month to discuss the fate of the two allies' Visiting Forces Agreement (VFA), which was suspended by the Duterte administration, Foreign Affairs Secretary Teodoro Locsin Jr. said Monday.
"I am narrowing down the issues and soon we will meet in the last week of February and iron out whatever differences we have and come to an agreement," Locsin told ANC in an interview.
Further details, such as venue and level of the meeting, were not provided.
In February last year, Duterte ordered the abrogation of the VFA, which allows American soldiers to regularly train with their Filipino counterparts in the country, after the US revoked the visa of his close aide and former police chief now senator, Ronald Dela Rosa.
No specific reason was cited by the US on Dela Rosa's visa cancellation, but many speculated it was due to his involvement in Duterte's deadly war on drugs, which killed at least 6,000.
Manila first suspended the VFA's termination process on June 1, citing "political and other developments in the region."
Then in November last year, President Rodrigo Duterte decided to extend for another six months the suspension of the pact's termination amid lingering tensions in the disputed South China Sea.
Duterte's decision, Locsin said in a statement in November 2020, will enable both sides "to find a more enhanced, mutually beneficial, mutually agreeable, and more effective and lasting arrangement on how to move forward in our mutual defense."
"The past four years have changed the South China Sea from one of uncertainty about great powers' intentions to one of predictability and resulting stability with regard to what can and cannot be done, what will and will not be acceptable with regard to the conduct of any protagonist in the South China Sea. Clarity and strength have never posed a risk. It is confusion and indecision that aggravate risk," Locsin's earlier statement said.
The VFA governs the treatment of US servicemen in military units and defense personnel who are in the Philippine territory for short periods for joint military exercises approved by both the Philippine and US governments.
It entered into force on May 27, 1999 , eight years after the closure of US military bases in the Philippines in 1991. It was negotiated and signed during the time of President Fidel V. Ramos and ratified during President Joseph Estrada's time. — RSJ, GMA News