Filtered By: News
News
WHO: First of Pfizer COVID-19 vaccines due two weeks after indemnity deal signed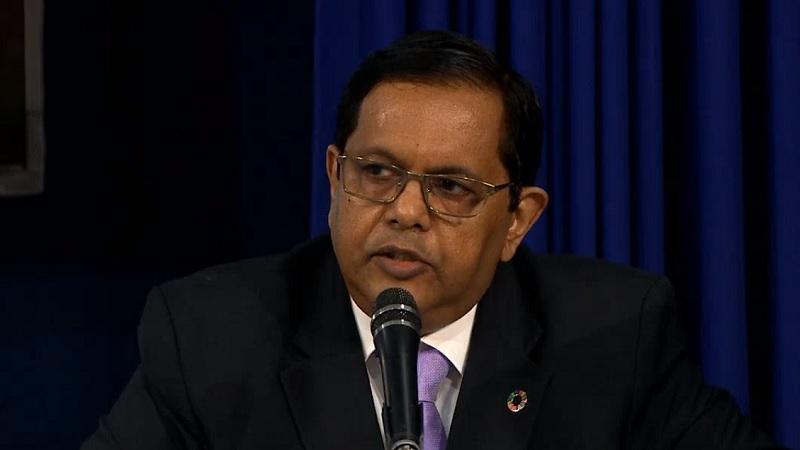 The delivery of 117,000 doses of COVID-19 vaccines under the COVAx facility will happen two weeks after the Philippines and Pfizer-BioNTech sign an indemnification agreement, the World Health Organization (WHO) said Thursday.
WHO representative to the Philippines Dr. Rabindra Abeyasinghe noted that while the Philippines already submitted its proposed indemnification agreement to the COVAX facility, Pfizer-BioNTech is yet to submit its counter proposal.
"Pfizer lawyers are yet to give their proposed indemnification agreement," Abeyasinghe said during the Laging Handa briefing.
"Based on the information I got from the DOH (Department of Health) and talking with Secretary [Carlito] Galvez, the Philippines is ready to sign [the indemnification agreement]. Once they both sign it…it is only upon the completion of that process that the delivery of the shipment will be scheduled, and it is my understanding that this may happen in two weeks," he added.
The WHO official, however, said that at least two million more doses of Pfizer-BioNTech vaccines under COVAX facility will be delivered to the country once the indemnification agreement is in place.
"Manufacturers expect indemnification agreement because the COVID-19 vaccines are still under emergency use and are still being evaluated for possible side effects and severe adverse effects," he said.
"The other Pfizer-BioNTech vaccines will be delivered later than the initial rollout. The shipment will arrive by late March or early April," he added.
Vaccine czar Carlito Galvez, Jr. earlier said that at least 70 million Filipinos are expected to be vaccinated against COVID-19 within the year in a best case scenario.—AOL, GMA News