Filtered By: News
News
WHO warns Philippines vs. large-scale easing of community quarantines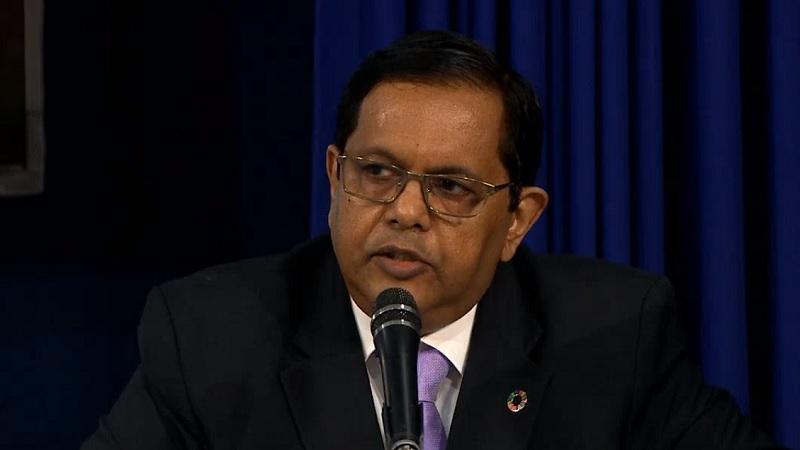 The World Health Organization on Thursday warned the Philippines against the proposed nationwide relaxation of the community quarantine, citing the likely upsurge in COVID-19 cases with the UK variant and with the vaccination of most Filipinos still months away.
National Economic Development Authority director general Karl Chua on Monday asked President Rodrigo Duterte to approve its proposal to place the entire Philippines under the least stringent modified general community quarantine.
"If we now go for large scale relaxation of measures given the current, the existing situation and the circulation of variants and the fact that it will still be many months before a large proportion of Filipinos are vaccinated, we may witness a situation where there will be an upsurge of cases," Dr. Rabindra Abeyasinghe said.
Abeyasinghe is the WHO's country representative in the Philippines.
"I believe firmly that they still need to maintain these restrictions, that don't mean that we cannot loosen up key areas where the economy will benefit," Abeyasinghe said.
"But that has to be done in a very targeted manner, understanding what will be the economic benefit from those measure and what is the health risks from those measures," he added.
"So a careful balancing of this situation is necessary. We understand that there are significant economic burdens on sectors of the population, that there is an urge to relax," Abeyasinghe said.
"But as we have been saying right from the beginning, every measure needs to be carefully calibrated and decided upon before it being implemented," he added. -NB, GMA News