Filtered By: News
News
DILG: Placing entire country under MGCQ will harmonize LGU travel rules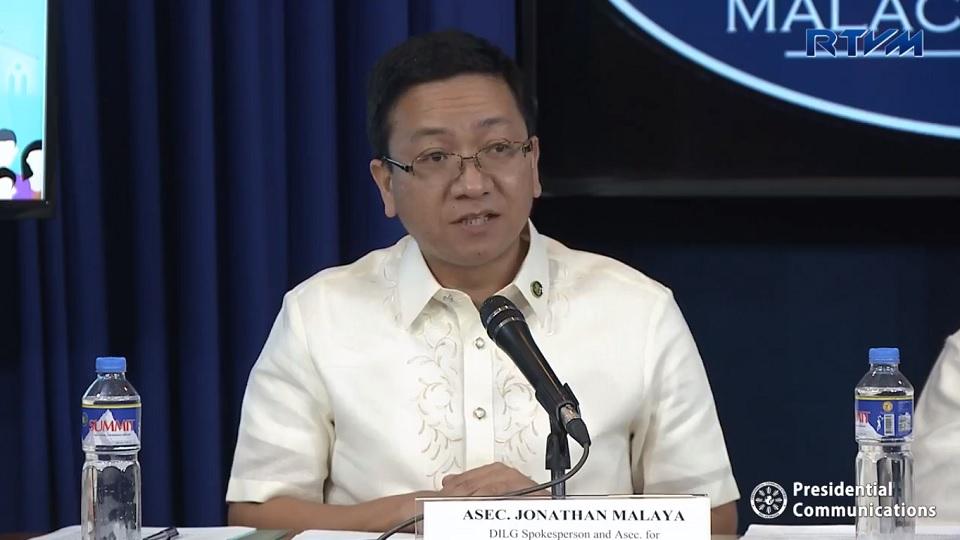 Putting the entire country under the most relaxed COVID-19 quarantine status starting March would result in the needed harmonization of local government units' travel policies, an official of the Department of the Interior and Local Government said Saturday.
In a statement, DILG Undersecretary and Spokesperson Jonathan Malaya said, "There is a need to harmonize and streamline the different travel restrictions imposed by LGUs to domestic travelers. Placing the entire country under one quarantine classification would allow the DILG to harmonize the fragmented travel regulations."
Earlier, the Inter Agency Task Force (IATF) and the National Economic Development Authority (NEDA) proposed that the country be place under modified general community quarantine (MGCQ) starting March.
According to Malaya, the DILG has organized a technical working group that is currently working with the various local government leagues under ULAP to streamline local regulations for domestic travel as well as recommend best options to encourage domestic travel for leisure to revive the heavily-hit travel and tourism sector and related industries while managing the risks of COVID-19 transmission.
"The people are confused about travel regulations because they vary from province to province. While some LGUs require a Travel Authority, some do not. Some LGUs require Anti-gen test, some do not. Some LGUs require PCR tests, some do not. Some even require 14-day quarantine regardless of PCR result. We need the regulations to be streamlined and placing the country under one classification would help in the on-going harmonization," said Malaya.
"We need to take a hard look if the regulations we impose are consistent with scientific data on prevention of COVID-19 transmission," he added.
Citing figures from the NEDA, he said that quarantine restrictions put in place since March 2020 has caused a total income loss of P1.04 trillion that year. On average, that translated to P2.8 billion in salaries lost — or an annual income loss of P23,000 per worker.
Malaya, however, clarified that a less restrictive quarantine classification or the harmonization of domestic travel regulations should not abandon health protocols in total disregard of the pandemic.
"We're not saying that we will remove all travel restrictions and go back to where we came from. That's impossible because COVID-19 is still here. We just need to streamline because we need our revive economy and address the hunger, loss of jobs and economic opportunities that came as a result of the travel restrictions," he said.
He pointed out that 30% of the public still cannot go to work and 50 percent of the people cannot take public transport. "People need to be able to commute to go to work or to earn a living," he said.
Also, he said the domestic airline industry has asked the DILG to address this issue since the local air carriers have accumulated a P47.4 Billion net income loss as of September of last year alone. —LBG, GMA News