Filtered By: News
News
Nograles: No target date for MGCQ transition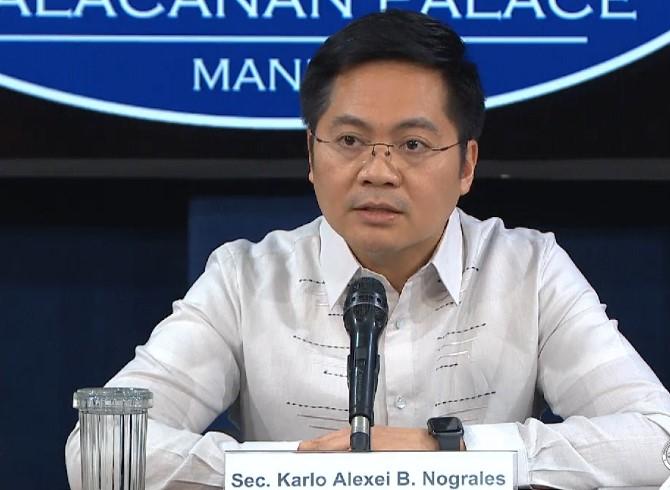 There is no definite date yet as to when the entire country will transition to modified general community quarantine — a protocol which allows expanded public transport and business operations and eases restrictions on mass gathering — Cabinet Secretary Karlo Nograles said Tuesday.
Nograles said that the Inter-Agency Task Force would like to see how the COVID-19 vaccine rollout will pan out first before making recommendations to the President to proceed with the MGCQ transition.
"What we do in the IATF is we make recommendations to the President before the first day of the month. In terms of timeline, that might be the same procedure we will follow," Nograles said during a virtual meeting.
"For the month of March, we will see the rollout of the vaccination program. By the end of March, we will make our recommendation to the President. But at any given point in time, the President may also make a decision with regard to placing the country under within the month of March," he added.
Pressed if targets have been set, such as having certain priority sectors getting a COVID-19 vaccine before the country shifts to MGCQ, Nograles did not give a categorical answer.
"That has been the practice, a month-to-month assessment, month-to-month decision," Nograles said.
"Nakasanayan na rin natin ang ganyang klaseng protocol and we will stick with that," he added.
Earlier, Malacañang said President Rodrigo Duterte decided against placing the Philippines under MGCQ until after the vaccine rollout.
It was the National Economic Development Authority that proposed for the placing of the entire country under MGCQ, purportedly to balance the country's response to stop the spread of COVID-19 and the need of Filipinos to start earning and spending.
Not a single COVID-19 vaccine dose has arrived in the country even if the Food and Drug Administration already issued emergency use authorization (EUA) to three COVID-19 vaccine brands namely: Pfizer-BioNTech, AstraZeneca and Sinovac.
Pfizer-BioNTech and AstraZeneca secured their EUA in January 14 and January 28, respectively.
Sinovac secured EUA in February 22, but the FDA did not recommend its use on health workers because its efficacy rate on health workers only reached a bare minimum of 50.4%. — RSJ, GMA News