Filtered By: News
News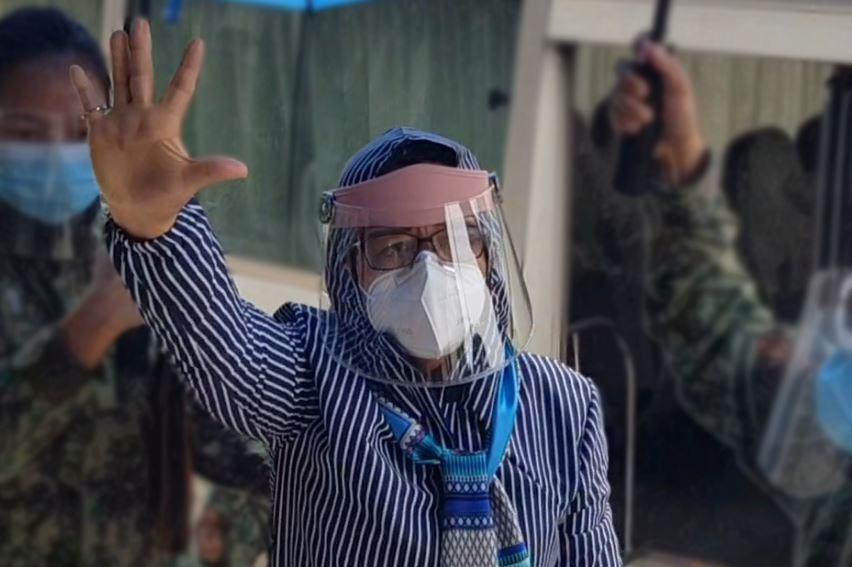 De Lima opposes bid of witness in drug case to be released from prison
Senator Leila de Lima has asked the government to reject the application of one of the witnesses in her drug case to be released from prison.
De Lima opposed Joel Capones' application for parole or executive clemency, citing his confession on his participation in the illegal drug trade inside the New Bilibid Prison (NBP).
Capones has accused De Lima of receiving money from the illegal drug trade when she was justice secretary before the Muntinlupa City Regional Trial Court. He is currently detained in a facility of the Philippine Marines in Taguig City.
"Surely, a convicted murderer who continued to commit the heinous crime of illegal drug trading inside the national penitentiary evinces an attitude in total contrast to that of remorse," the senator said in a letter to Parole and Probation Administration officer-in-charge Allan Alcala.
"Further, a convict who is not afraid of continuing illegal drug trading inside the heavily armed and guarded national penitentiary surely poses a great risk to the community where he may possibly be released."
Under the Constitution, the President may grant reprieves, commutations, and pardons, and remit fines and forfeitures after conviction by final judgment. A parole, on the other hand, is the conditional release of a prisoner after serving the minimum prison term for the crime committed.
In a separate letter, De Lima urged Justice Secretary Menardo Guevarra to prosecute Capones and other inmates involved in the sale of illegal drugs.
She said the Department of Justice's "inaction" in holding Capones to account for his "self-confessed criminal acts" was a "serious dereliction of duty and puts into question the seriousness of the Duterte administration's resolve in fighting crime and illegal drugs."
De Lima has repeatedly denied the allegation that she protected drug syndicates inside the NBP in exchange for funds for her 2016 election campaign.
Last week, the Muntinlupa City RTC Branch 205 junked her drug case involving her alleged nephew Jose Adrian Dera even as the judge denied the plea for dismissal of the case involving her former driver and bodyguard Ronnie Dayan.
The senator is also facing another drug case that is pending before the Muntinlupa City RTC Branch 256.—AOL, GMA News