Filtered By: News
News
WHO still evaluating Sinovac's COVID-19 vaccine, says official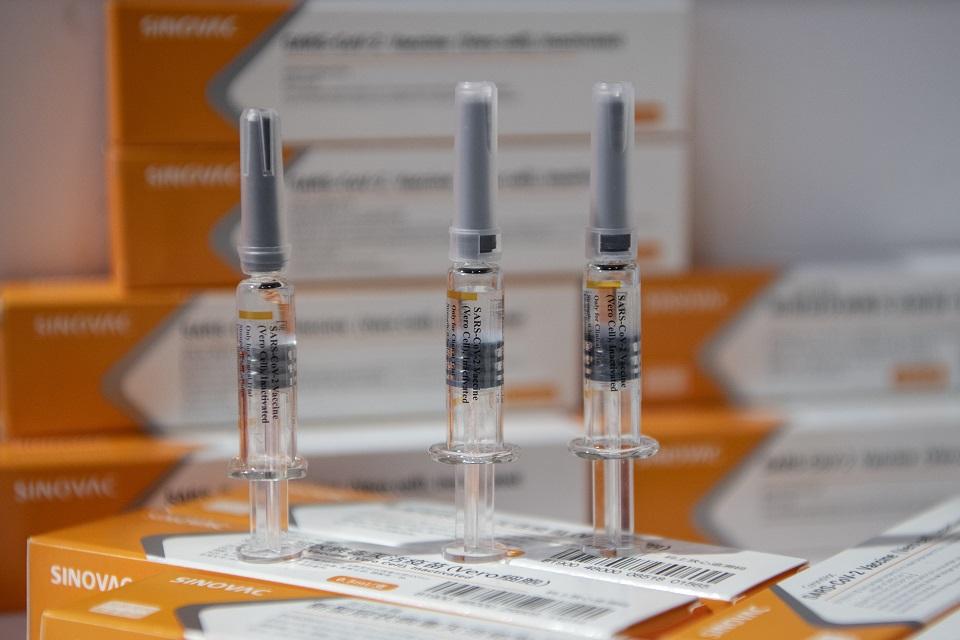 The World Health Organization (WHO) cannot comment yet on the efficacy of the coronavirus vaccine developed by Chinese firm Sinovac as its evaluation is still ongoing, Philippine country representative Dr. Rabindra Abeyasinghe said Tuesday.
"We are not privy to all the information being shared by the manufacturers with our regulations team for the evaluation of the vaccine, and so we cannot comment at this point of time on reported efficacies which have been basically taken out of media articles," Abeyasinghe said during a virtual briefing.
The Philippine Food and Drug Administration (FDA) on Monday approved the Sinovac vaccine for emergency use but stressed that it is not recommended for health workers due to its lower efficacy rate of 50.4% in the said group.
The vaccine's efficacy rate among healthy individuals aged 18 to 59, meanwhile, ranges from 65.3% to 91%.
"Our understanding is that there may have been some information that was shared with the FDA in the Philippines that made it necessary for the Philippines' FDA to decide on this limited use of vaccines in the 18 to 59 year age group," Abeyasinghe said.
Malacañang has said that health workers and the elderly will not be the first to get inoculated against COVID-19, despite them being the top priorities in the government's vaccination list, due to Sinovac's lower efficacy rates for both groups.
Abeyasinghe said the WHO will leave it to the Philippines to recalibrate its vaccination program.
"In the absence of clear information that WHO can access, we would leave it to the Philippines' FDA and the Philippine government to prioritize… until the WHO emergency use listing is complete and we have clear evidence of what its efficacy is in different age groups where we can have a clear position," he said.
"We believe that using vaccines with higher efficacy to protect the most at-risk, who will be naturally more exposed to COVID-19 infections, will be a better solution especially if that process can be accomplished without too much delay," he added.
Abeyasinghe said China's Sinopharm vaccine is also still undergoing evaluation by the WHO.—AOL, GMA News