Filtered By: News
News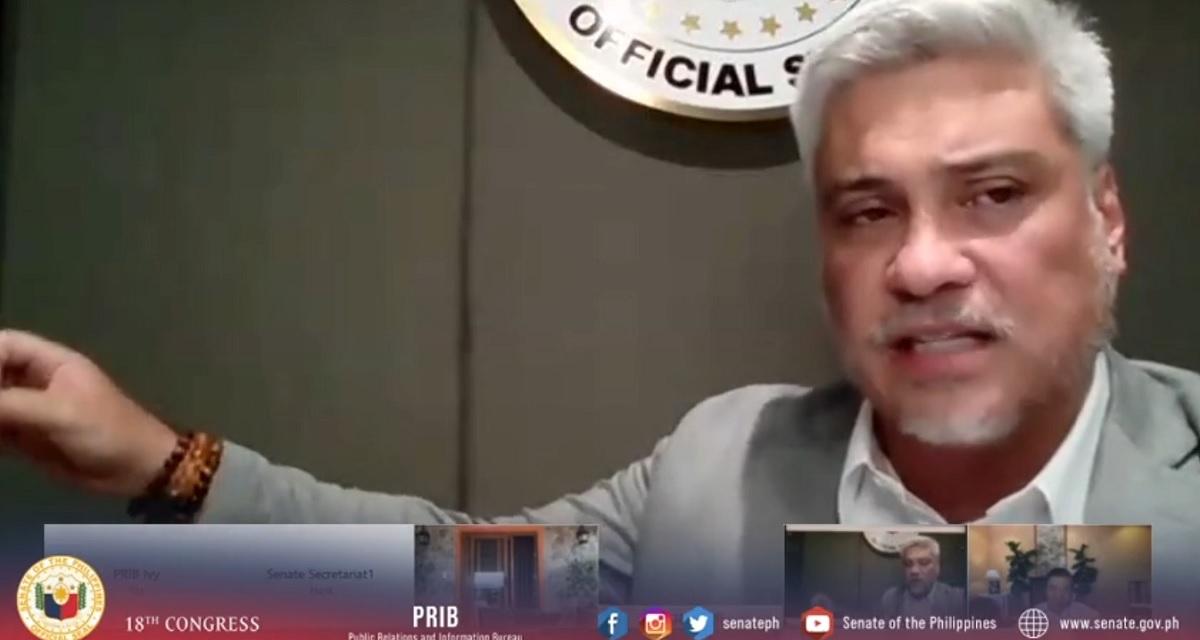 Zubiri: Philippines probably first with COVID-19 vaccine law without doses
Senate Majority Leader Juan Miguel Zubiri on Wednesday welcomed the passage of the proposed law on COVID-19 vaccination procurement and administration, saying, in jest, that the Philippines is probably the first country to approve such a measure "without a single vaccine."
Zubiri congratulated his colleagues, particularly Senator Sonny Angara, over the approval of Senate Bill 2057, which the Senate consecutively approved on second and third reading earlier in the day.
Sponsored by Angara on the Senate floor, the measure seeks to expedite the procurement and administration of COVID-19 vaccines and establish a vaccine indemnity fund.
"I'd like to congratulate all our colleagues because we are probably the first country in the world to legislate vaccine procurement and implementation without a single vaccine yet," Zubiri said.
"Magaling talaga ang Philippine legislative sector of our country," he added, drawing laughter from other senators.
Under the measure, the Department of Health (DOH) and the National Task Force Against COVID-19 (NTF) are authorized to undertake negotiated procurement of COVID-19 vaccines and the ancillary supplies and services for their storage, transport, and distribution.
It also allows local government units to procure COVID-19 vaccines and ancillary supplies and services in cooperation with the DOH and NTF through multiparty agreements.
Moreover, a COVID-19 National Indemnity Fund, to be administered by PhilHealth, will also be established under the measure to compensate any inoculated person who will experience permanent disability, hospital confinement, or death.
A P500 million will be authorized to augment the funds of PhilHealth for this purpose, to be sourced from the contingent fund under the 2021 General Appropriations Act.
Zubiri said that with the passage of the measure, the job of procuring the COVID-19 vaccines is now in the hands of the executive branch.
"We are not remiss in our job as legislators. Ginawa na natin ang lahat. Ang bola ay nasa korte na ng ehekutibo," he said.
"So we hope now there will be no hindrance to the coming of the vaccines and the implementation of the rollout," he added.
The House of Representatives also approved its version of the measure on second reading on Monday.
Zubiri is expecting that the House will adopt the Senate version of the measure so there will no longer be a bicameral conference committee meeting to reconcile the two bills. -NB, GMA News