Filtered By: News
News
Garin urges FDA to review decision not to recommend Sinovac to health workers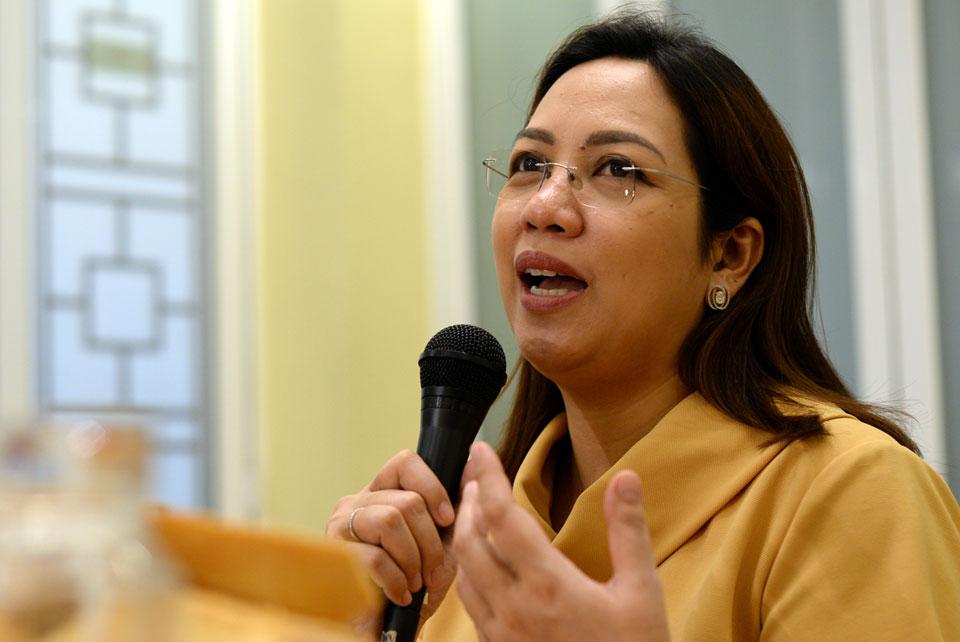 Former health secretary and Iloilo Representative Janette Garin on Wednesday said the Food and Drug Administration's decision not to recommend Sinovac's COVID-19 vaccine to health workers should be reviewed.
"FDA's decision on Sinovac should be reviewed and revisited. For the nth time, we have heard our experts say, vaccination has three goals: To prevent severe disease and death, to prevent clinical disease, (and) to prevent transmission," Garin said in a virtual press conference of the House minority bloc.
"While I agree that everybody is careful about vaccines being given to seniors because of mRNA experiences, it's untenable to restrict the vaccine among healthcare workers," Garin added.
Asked if it is wrong for the FDA to grant emergency use authorization (EUA) on Sinovac vaccine, Garin said, "Mali ang interpretasyon. Kasi kung titingnan natin sa buong mundo na gumagamit naman ng Sinovac, I think it has been used in at least six or seven countries."
Curtailing the use of the said vaccine to healthcare workers is a no-no, Garin stressed.
FDA director general Eric Domingo announced that an EUA was already granted to Sinovac's COVID-19 vaccine, however, its use on medical frontliners is not recommended because "it has an efficacy rate of 50.4% in this group."
Domingo cited that human trials of the Sinovac vaccine in Brazil involving health workers as participants showed that it is not the best vaccine choice for them as they have high exposure to COVID-19 cases.
However, Garin argued that the human trial conducted in Brazil was done when the pandemic was at its peak and where minimum health standards were not properly observed.
"Nakita naman natin kung ilang public concerts and gatherings ang ginawa sa Brazil in the midst of the pandemic. That is the reason why in assessing clinical trials output, consideration should be done collectively and not individually," Garin said.
According to Garin, Sinovac had performed a "randomized, double-blind, placebo-controlled, phases 1 and 2 clinical trials of its Coronavac in healthy adults aged 60 years and above in Hebei province."
"Phase 1 and 2 of [the] Sinovac trials [have] shown results among seniors, at par with the 18 to 59-years-old. However, it is possible that data has not been transmitted yet," Garin said.
"This should have been clarified because the recent statements of DOH can be misinterpreted. What if other vaccines come late? We defeat the purpose of protecting the seniors where mortality is 10%," she added.
Garin said depriving medical workers of the much-needed vaccine is considered as a disservice to them and to the entire country.
"If other countries are not using Sinovac for their HCWs and senior citizens, that would be understandable but if this inactivated vaccine, which has shown to have less allergic reactions and adverse effects and might generate a longer duration of immunity as compared to vaccines using other technology, then it is worth reviewing," she stressed.—AOL, GMA News