Filtered By: Top Picks
News
Filipinos' strength in People Power Revolution alive again amid pandemic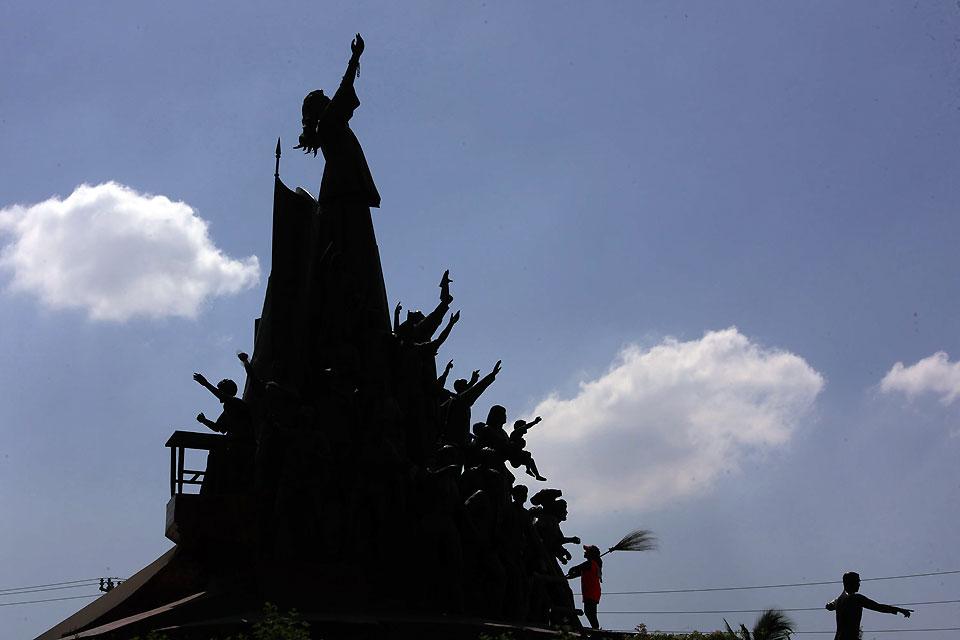 The strength of Filipinos in confronting a dictator during the People Power Revolution in 1986 is alive again as the nation grapples with the coronavirus menace, the vice chairperson of the EDSA People Power Commission (EPPC) said.
EPPC executive Joey Concepcion, also the presidential adviser for entrepreneurship, said Filipinos are working together to put an end to the pandemic in the same way that they banded together to bring down former President Ferdinand Marcos.
"I think in 1986, what brought us together was the strength of the Filipino to confront a dictatorship and now, in a different manner, it's the strength of the Filipino to confront this pandemic, working together," he told GMA News Online.
"That's the spirit, in a way… It's a spirit of, really, helping everyone survive this crisis no matter rich or poor."
'Muted' celebration
The anniversary of the People Power Revolution, usually commemorated with ceremonies and rallies in various landmarks, will be honored in a "muted" fashion this year due to the pandemic.
"Obviously, the celebration is quite muted because of the pandemic and very basic is, really, everybody's trying to maintain social distancing so it's going to be a simple affair," Concepcion said.
"I think what's in the minds of everybody is how to survive this, their own livelihood and how to make sure that lives are safe. That's what's happening today," he added.
The EPPC was created in 1999 through an executive order by then President Joseph Estrada aimed at guarding "the truth of history of the martial law years" and remembering "the struggle for freedom and democracy during this period."
"The funding here has always been modest. Ever since we started it's just been in the same place... It's always been, to some extent, a very simple affair," Concepcion, who was appointed vice chairman in 2017, said of the annual commemoration.
One of the most pivotal moments in Philippine history, the People Power Revolution was a peaceful movement that ended the two-decade regime of Marcos.
The movement, which lasted four days, culminated in the gathering of millions of Filipinos on EDSA to call for Marcos' ouster and for the oath taking of Cory Aquino, the widow of slain senator Benigno Aquino Jr.
On Wednesday, former President Fidel Ramos, who was one of the key players in the bloodless revolution, urged Filipinos to "keep ablaze the flame of nationalism and continue to embody the unparalleled spirit of the People Power Revolution." —LDF, GMA News