Filtered By: News
News
Senate panel to hold inquiry on PNP-PDEA shootout next Tuesday —Dela Rosa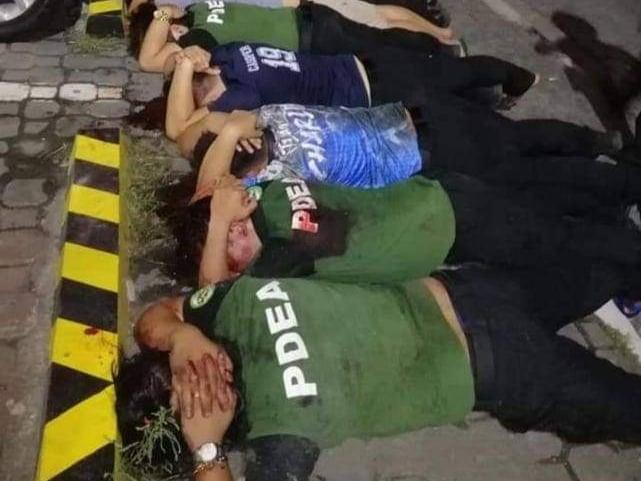 The Senate dangerous drugs committee is set to hold its inquiry next week into Wednesday's shootout between police personnel and agents of the Philippine Drug and Enforcement (PDEA) in Quezon City, its chair, Senator Ronald Dela Rosa, said Thursday.
"My committee on public order and dangerous drugs is going to conduct an inquiry in aid of legislation relative to that incident this coming Tuesday," Dela Rosa, himself a former police chief, confirmed to GMA News Online in a text message.
At least three people were killed in the shootout between police officers and PDEA agents, which took place at the parking lot of a fastfood restaurant along Commonwealth Avenue in Quezon City.
A report by investigators from the Quezon City Police District Station 6 in the Batasan area said that the policemen conducted a buy-bust operation at the area "with complete coordination and necessary papers."
The report said the QCPD officers later learned that they were transacting with PDEA agents.
"Allegedly during the confrontation, PDEA agents first engaged to shoot towards the PNP personnel leaving no option [for the policemen] to fight back against them resulting in a series of injuries to both parties," the report said.
In a separate text message shared with reporters, Dela Rosa said he would want the inquiry to focus on identifying whether there was proper coordination between the police and PDEA agents in their operations.
"If indeed there was proper coordination made by both camps, there was negligence in the proper dissemination of that coordination to the operating units," he said.
Meanwhile, Senate President Vicente Sotto III said he has already instructed Dela Rosa to conduct the hearing.
"I called Senator Bato this morning to tell him to conduct a hearing. It's related to my Senate Bill 3. I already filed a reso," he said, referring to his measure creating the Presidential Drug Enforcement Authority.
Sotto earlier said the incident showed the need to create his proposed agency, which is seen to ensure the proper implementation of the Comprehensive Dangerous Drugs Act of 2002, and absorb the policymaking and strategy-formulating functions of the Dangerous Drugs Board (DDB), which the senator formerly chaired from 2008 to 2009.
"This fiasco will not be the last if we do not act on this soon," he added.