Filtered By: News
News
Hontiveros: With huge intel fund, why PNP, PDEA drug ops resulted in 'misencounter'?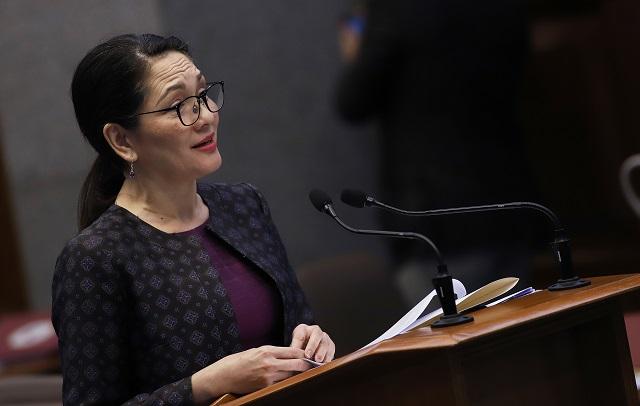 The Philippine National Police (PNP) and the Philippine Drug Enforcement Agency (PDEA) were provided with huge amount of intelligence funds but their operations only resulted in a deadly shootout, according to Senator Risa Hontiveros.
Following Wednesday's incident, Hontiveros has pointed out the P856 million intelligence fund for the police and the P500 million for the anti-drugs agency.
With these amounts, Hontiveros questioned why their anti-drug missions, which they both claimed to be legitimate, ended in an alleged misencounter.
"How could this have happened, at all, in the first place? Why did the shootout take place for as long as an hour? Hindi ba pwedeng magkalinawan, even within the first few minutes, that a misencounter breaks out?" Hontiveros said in a press release Thursday.
"Ang laki ng intelligence funds nila pareho pero ganyan ang nangyari," the senator said.
The senator claimed that there was "dramatic lack of coordination" between the two agencies and that "someone, somewhere must have been grossly negligent."
She also said it is very alarming that it was supposedly not the first time that a "misencounter" among law enforcers had happened.
"The National Capital Region Police Office (NCRPO) did admit that this has happened numerous times. These 'misencounters' should be rare, not common," Hontiveros said.
Four people, including two cops, a PDEA agent and a PDEA informant, were killed in the gun battle that took place at the parking lot of a fastfood establishment on Commonwealth, Quezon City.
Initially, the PNP and PDEA created a Board of Inquiry that will look into the incident.
However, President Rodrigo Duterte wants the National Bureau of Investigation to solely probe the alleged misencounter.
The chiefs of the PNP and PDEA vowed that criminal and administrative charges would be filed against those who will be found liable over the shootout.
They both refused to provide further details on the incident pending investigation.—LDF, GMA News