Filtered By: News
News
Duterte wants China visit to thank Xi Jinping for Sinovac donation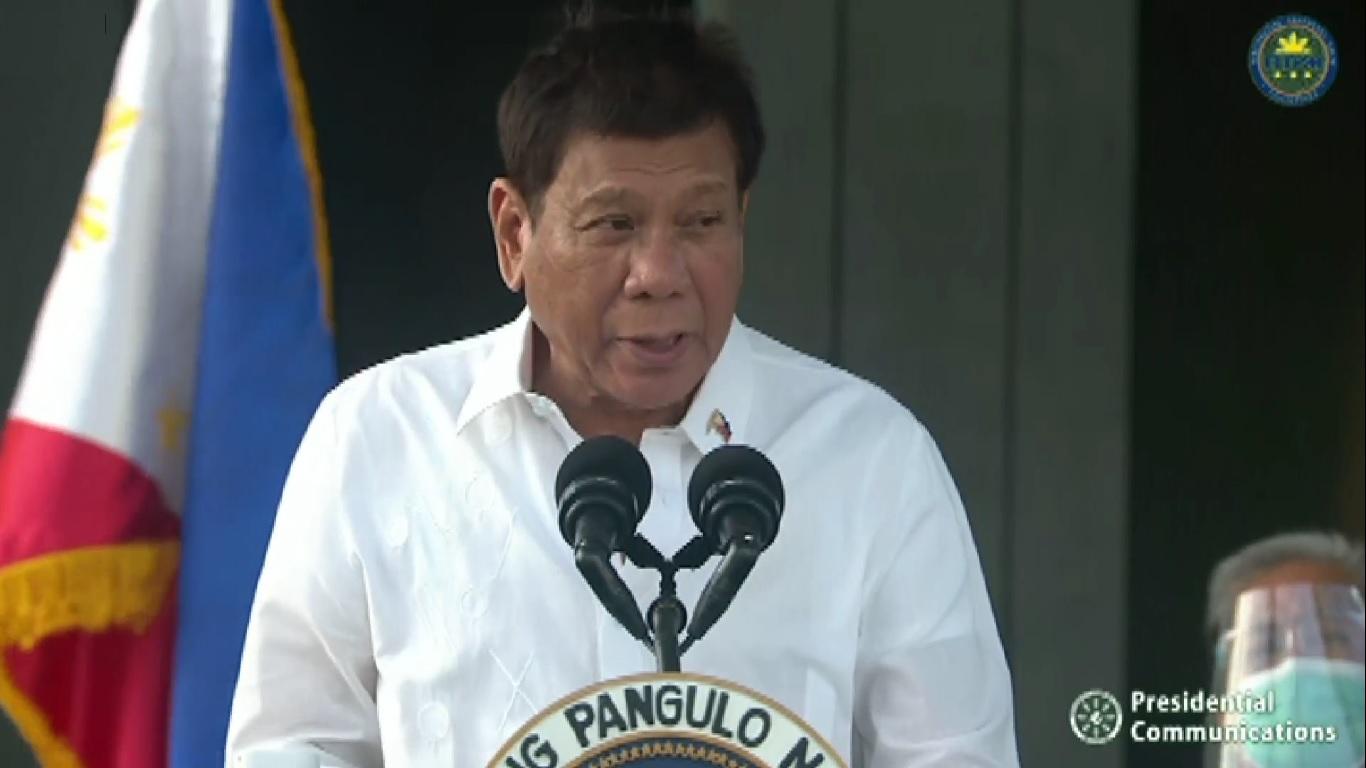 President Rodrigo Duterte on Sunday said he wants to make a short visit to China "when everything has settled down" to personally thank Chinese President Xi Jinping for donating 600,000 doses of the Sinovac vaccine to the Philippines.
"Towards the end of the year, when everything has settled down, I'd like to make a short visit to China to just shake hands with President Xi Jinping and to personally thank him for this donation," Duterte told Chinese Ambassador to the Philippines Huang Xilian.
Duterte and the Chinese envoy welcomed the arrival of Sinovac shipment at the Villamor Airbase on Sunday.
"China has donated several vaccines to several countries but it is only the donation made to the Philippines that was carried by a Chinese government plane. 'Yung iba, kinukuha doon sa China. Dito, hinatid sa atin. Maraming salamat po," Duterte said.
"I convey my sincere gratitude to the Chinese people and the government of China for this gesture of friendship and solidarity, the hallmarks of Philippine-China partnership."
Duterte also thanked the Chinese ambassador for ensuring the "timely delivery" of the vaccines.
The President said that he specifically intends to visit Xiamen, China where a school building was named after his late mother, Soledad.
"Maybe, I'll go to Xiamen. There is a school building there built to honor my mother," he said.
"In 1950, we migrated to Davao and she was able to get a job immediately. She was taken in by a Davao Chinese school. My mother was one of the first educators of [a] Chinese school in Davao City," he added.
Sinovac's vaccine was supposed to arrive on February 23, but the delivery date was pushed back by the emergency use authorization (EUA), which was only issued by the Philippine Food and Drug Administration the day before the initial schedule of arrival.
The FDA does not recommend the Sinovac jab for health workers due to its lower efficacy rate of 50.4% for the said group.
Immunization experts, however, still recommended the Sinovac vaccine for medical professionals since it can reduce morbidity and mortality due to COVID-19.
The first shots will be administered in COVID-19 referral centers across Metro Manila on Monday.
Health workers, however, will not lose their priority status in the vaccination program if they decline the Sinovac shot. — with Llanesca T. Panti/LBG/BM, GMA News