Filtered By: News
News
Senate adopts reso honoring Vico Sotto for being named among int'l anti-corruption champions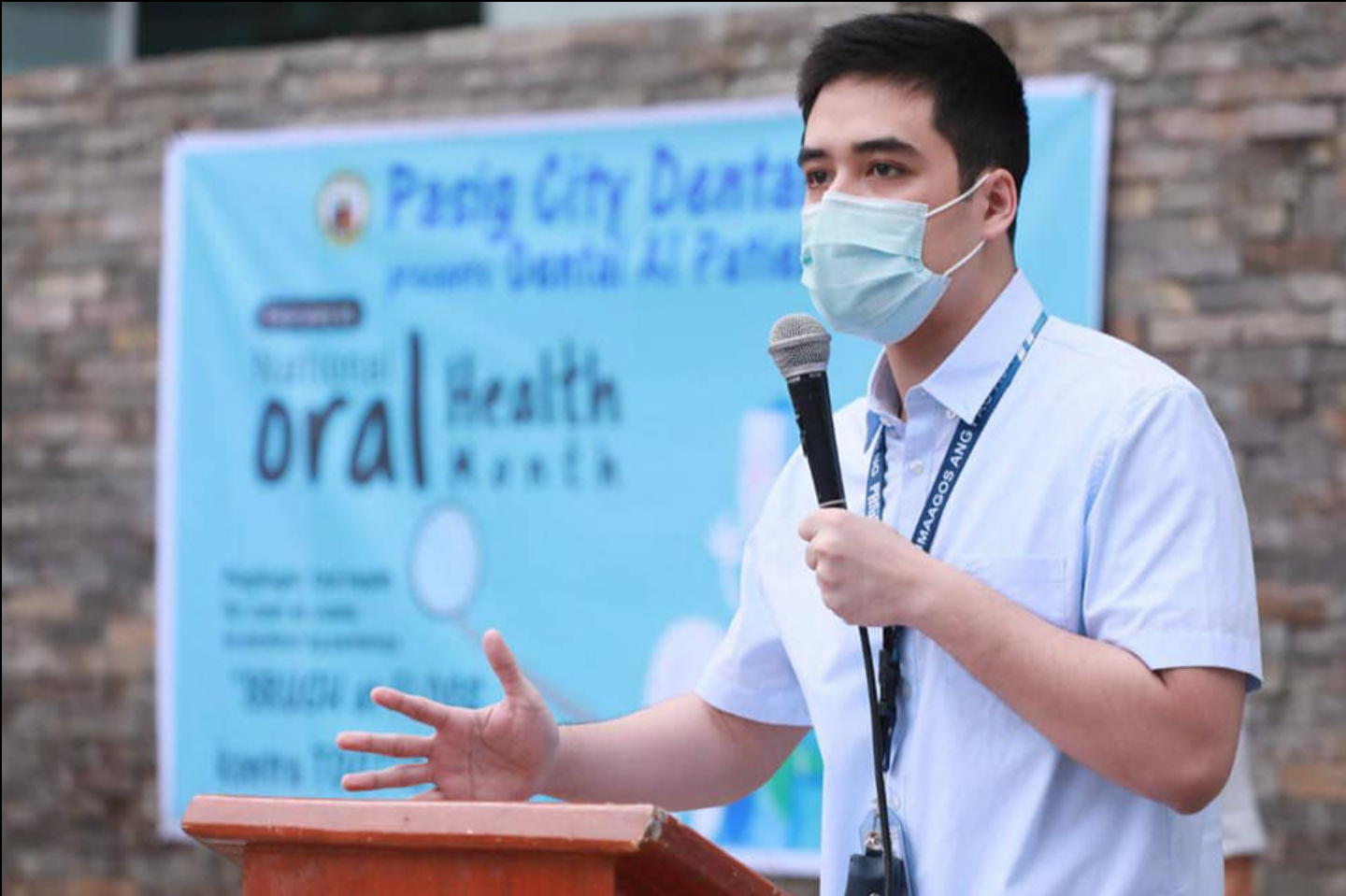 The Senate on Monday adopted a resolution honoring Pasig City Mayor Vico Sotto for being named an international anti-corruption champion by the US State Department.
Mayor Vico himself was present in the Senate as the chamber deliberated and approved Senate Resolution 660, authored by Senator Panfilo Lacson and co-authored by Senate President Vicente Sotto III, the mayor's uncle.
LOOK: Pasig City Mayor Vico Sotto is present at the Senate session today as the chamber tackles a resolution honoring him for being named an International Anticorruption champion @gmanews pic.twitter.com/V148xXYOvM

— Erwin Colcol (@erwincolcol) March 1, 2021
"This recognition by the U.S. State Department bestowed upon Mayor Vico Sotto, the only Filipino public servant in the roster of honorees, meaningfully uplifts the morale and dignity of the Filipino people amid the challenging times of global pandemic," the resolution read.
US Secretary of State Antony Blinken recently announced that Sotto has been named among 12 International Anti-corruption Champions who "defend transparency, combat corruption and ensure accountability."
In his sponsorship of the measure, Lacson said residents of Pasig City are lucky for having a leader "who embodies wise thoughts, prudent actions, and selfless intention to advance the well-being of his constituents."
Lacson commended Mayor Vico for demonstrating steadfast commitment to putting an end to corruption in his city and for his "proactive and out-of-the-box measures" to respond to the COVID-19 pandemic.
"We find hope in the likes of Mayor Vico Sotto that the younger generation is represented by a public servant who exemplifies good governance, accountability, and integrity in the conduct of his duties," he said.
"It goes without saying that he is not only a breath of fresh air in Philippine politics, but truly a bright beacon of our beloved Fatherland," he added.
'Positive changes'
For his part, Senate President Sotto said Vico's fresh perspectives in leadership have led to many positive changes in Pasig City.
He said the mayor has proven that youngness is not equivalent to immaturity or inexperience.
"Undeniably, Mayor Vico is a true leader in words and deeds. He exemplifies the true essence of public service -- which is selflessly serving others and not himself, a complete dedication to the people, and creating a difference in the process," Senator Sotto said.
"He opted to zig while others zag. He continuously stands for something special," he added.
As he thanked the US State Department for recognizing him as an international anti-corruption champion, Mayor Vico voiced hope that the recognition would raise awareness on the campaign to eliminate corrupt practices.
"More than the recognition, I hope this helps raise awareness," Sotto posted on his social media account.
"If we want better long-term governance, we need to fight corruption. We have to de-normalize it, get it out of our culture," he added. — RSJ, GMA News