Filtered By: News
News
Contrary to Duterte claim, China also brought vaccines to Cambodia via gov't plane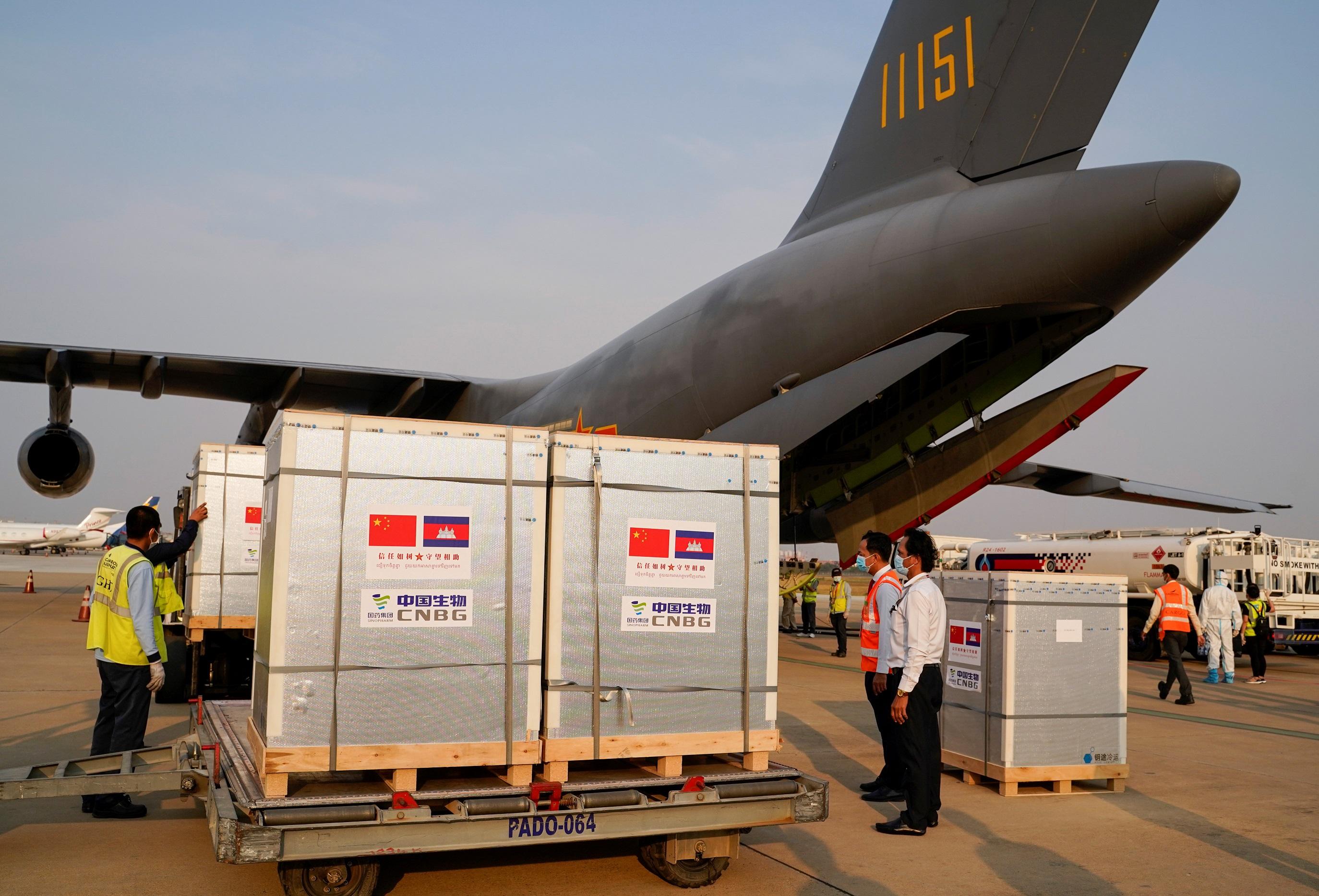 Contrary to President Rodrigo Duterte's claim that the Philippines was the only country that China had delivered COVID-19 vaccines to, a Chinese military transport had flown a batch of Sinopharm vaccines to Cambodia on February 7 - three weeks earlier than the Philippine Sinovac delivery.
According to S. Rajaratnam School of International Studies Research Fellow Collin Koh, the COVID-19 vaccines were brought to Phnom Penh International Airport aboard a People's Liberation Army Air Force Y-20 transport.
PLAAF Y-20 airlifter disgorging Sinopharm vax donated by Beijing to Cambodia, at Phnom Penh International Airport, 8 February. Apparently Hun Sen is first amongst equals of Xi's BFFs in SE Asia. You can't go wrong with Xinhua. https://t.co/eXWcbdgt0d pic.twitter.com/qyaAzYnLt3

— Collin Koh (@CollinSLKoh) February 28, 2021
In a February 8 Xinhua News Agency report, Cambodian Deputy Prime Minister Hor Namhong expressed his heartfelt gratitude to China for providing the Sinopharm vaccine to Cambodia, saying that it was the first vaccine that Cambodia had received.
Cambodian Prime Minister Hun Sen had also told the Reuters wire service that China would provide a million doses of COVID-19 vaccines to be used for inoculating 500,000 people.
On February 28, during a ceremony in which he welcomed the delivery of 600,000 doses of the Sinovac vaccine, Duterte said that China had donated several vaccines to several countries "but it is only the donation made to the Philippines that was carried by a Chinese government plane."
"'Yung iba, kinukuha doon sa China. Dito, hinatid sa atin," he emphasized.
On Monday night, Duterte once again thanked Chinese President Xi Jinping "for being so generous."
"From the bottom of my heart and with immense gratitude, I thank you and the Chinese people and government for being so generous. Maybe someday, I can repay you if I still have enough time on this planet," he said in his weekly public address.
On Sunday, Duterte said he wanted to make a short visit to China "when everything has settled down" to personally thank President Xi for donating 600,000 doses of Sinovac's vaccine to the Philippines. — Ma. Angelica Garcia/DVM, GMA News