Filtered By: Top Picks
News
CA overturns Makati judge's decision reinstating rebellion case vs. Trillanes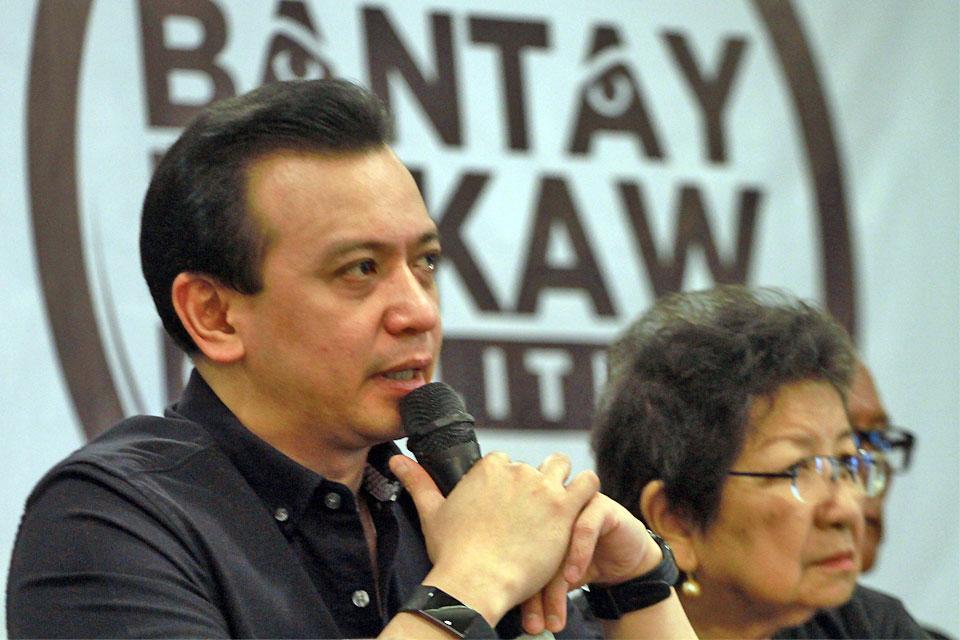 The Court of Appeals (CA) has set aside a Makati judge's decision reinstating the rebellion case against former Senator Antonio Trillanes IV following the nullification of his amnesty in 2018.
In a decision, the CA Sixth Division said Judge Elmo Alameda of the Makati City Regional Trial Court Branch 150 committed grave abuse of discretion when he refused to allow Trillanes to present testimonial evidence to prove that he applied and was granted amnesty in 2011.
"The [trial court] limited itself only to hearing oral arguments and receiving affidavits," the CA said in reversing Alameda's orders in September and December 2018.
"It acted with grave abuse of discretion that amounted to excess of jurisdiction, thus ousting it of jurisdiction, when it shunned testimonial evidence."
In a statement, Trillanes said the "rule of law prevailed" in this case.
"Sana all na judges and justices ay may ganitong sense of justice to check the prevailing authoritarianism in the country," he said, as he thanked the CA justices for their decision.
Alameda was the same judge who handled the rebellion case against Trillanes over the 2007 Manila Peninsula Siege. He dismissed it in 2011 pursuant to the amnesty received by the former Navy officer from then-President Benigno Aquino III.
But President Rodrigo Duterte voided in August 2018 the amnesty granted to Trillanes on the grounds that the former senator never applied for an amnesty and did not admit guilt over his involvement in the Oakwood Mutiny in 2003 and Manila Peninsula Siege in 2007 against then-President Gloria Macapagal-Arroyo.
"A revoked amnesty can render void an order or judgment that dismissed a criminal action because of the amnesty, but the process entails a proper judicial inquiry which either party to the controversy, be it government or grantee, may initiate via the proper legal tools and remedies with the proper court clothed with jurisdiction," the CA said.
"The court inquiry cannot be merely summary and cursory, but one that shall give the parties ample opportunity to be heard on their respective evidence."
In contrast, the Makati RTC Branch 148 that junked the bid of the Department of Justice to have Trillanes ordered arrested for coup d'etat charges over the Oakwood Mutiny arrived at the decision after hearing the testimonies of witnesses in Trillanes' amnesty application, the CA said.
"We are of the view that, had only one approach been taken, one that allowed the reception of evidence in full measure, common answers to common questions of facts would have been elicited," it said.
CA Associate Justice Apolinario Bruselas, Jr. wrote the ruling, with concurrences from Associate Justices Marie Christine Azcarraga-Jacob and Angelene Mary Quimpo-Sale. --KBK, GMA News