Filtered By: News
News
House OKs bill prohibiting active use of billboards during typhoons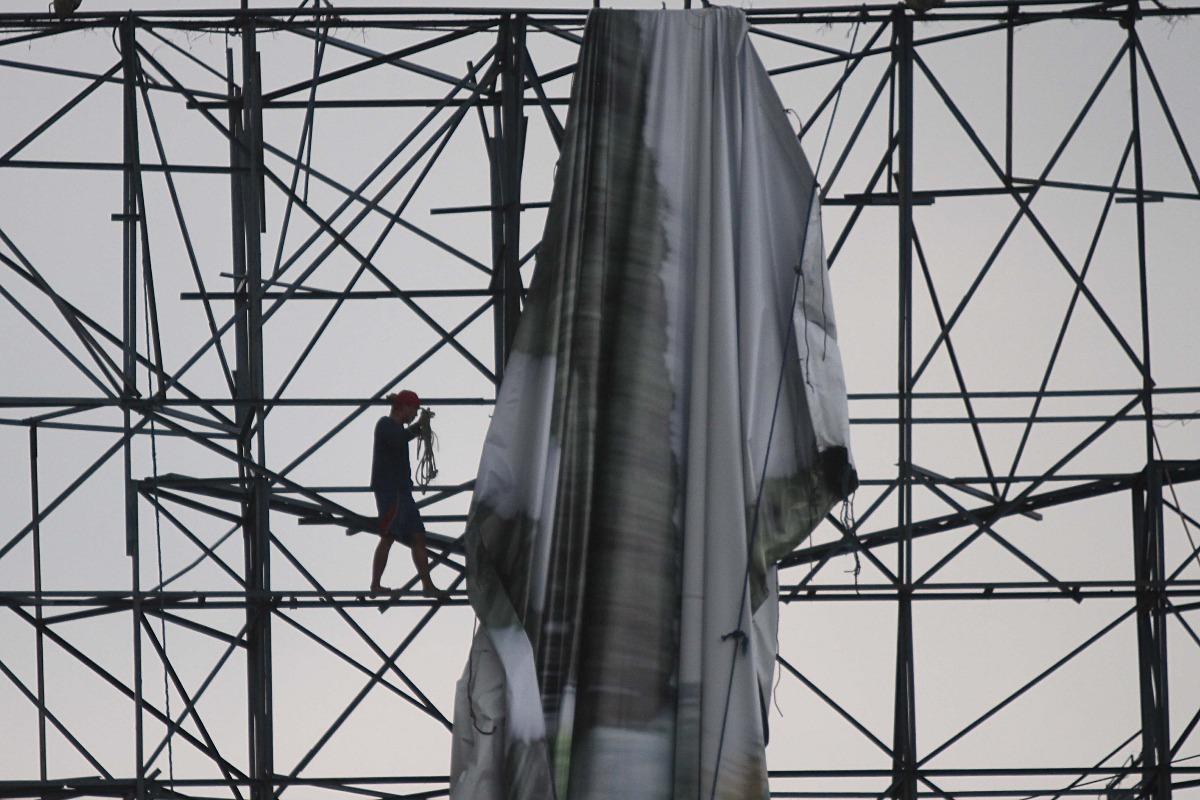 The House of Representatives on Tuesday approved on third and final reading the proposed measure seeking the removal of commercial billboards during typhoons.
Lawmakers voted 205-0-4 for House Bill 7174 or the "Bawal Billboard Tuwing Bagyo Act."
The bill said it is the policy of the State to mitigate the risk of billboard-related incidents during typhoons; therefore, operations of billboards during weather disturbances must be banned for the safety of motorists and pedestrians.
The measure states that all advertising materials shall be automatically taken down by the billboard operator within 12 hours from an official announcement and/or release of a Typhoon Signal No. 1 bulletin or any significant weather disturbance by state weather bureau PAGASA.
The bill wants the prohibition to be effective for the entire duration of the typhoon.
"For this purpose, contents on tarpaulin-based billboards shall be taken down, while electronic-based billboards shall be switched off during this period," the bill stated.
The bill noted that any billboard operator or person who will violate this rule may be penalized for a fine of not less than P300,000 or imprisonment of not less than six months but not more than one year, upon discretion of the court. — BM, GMA News