Filtered By: Just In
News
CA panel defers confirmation of AFP chief Sobejena's nomination to general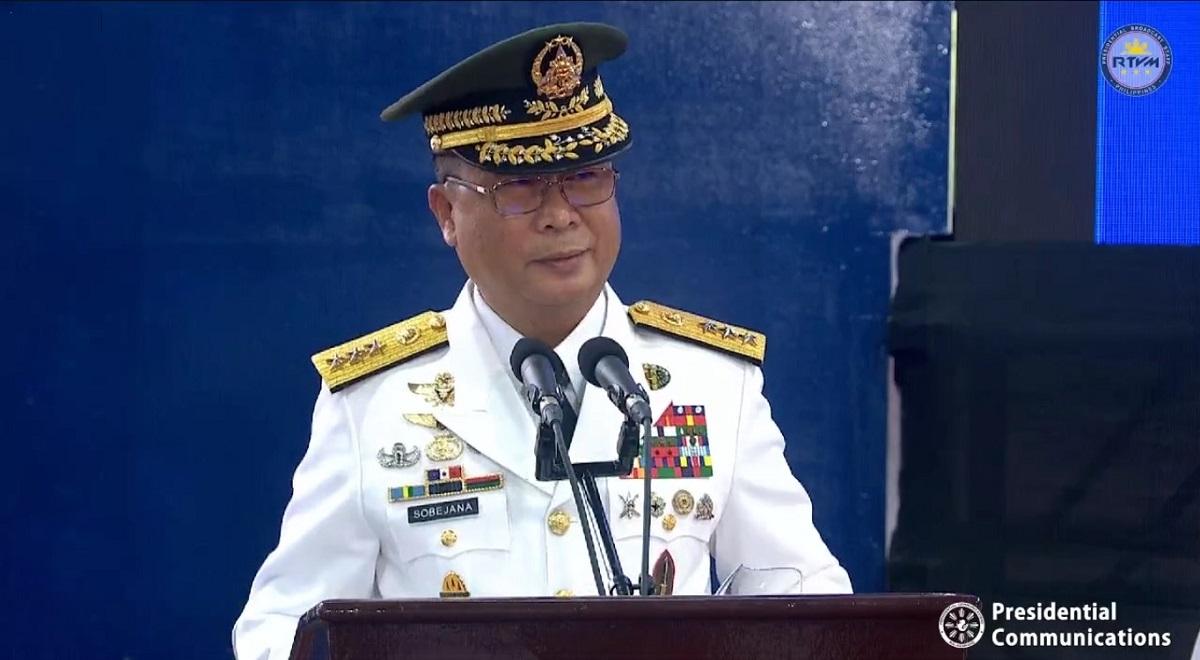 The Commission on Appointments (CA) committee on national defense on Wednesday deferred the confirmation of the nomination of Armed Forces chief of staff Lt. Gen. Cirilito Sobejana to the rank of general as well as the nomination and ad interim appointments of 14 other military officials.
During the CA panel hearing, Senator Panfilo Lacson questioned Sobejana on the designation of Lt. Gen. Jose Faustino Jr. as the acting commanding general of the Philippine Army last month.
According to Lacson, Section 4 of RA 8681, which prescribes the grade distribution of active officers in the Armed Forces of the Philippines, states that no officer should be assigned or designated to key positions in the military if he has less than one year of active service remaining.
Faustino is set to retire in November.
Sobejana, who chairs the AFP Board of Generals recommending appointments to the Office of the President, said Faustino was designated to the position on an acting capacity only for that reason.
He claimed that major service commanders should have at least one year left in service before they are designated as chief or commander in full capacity, but Lacson corrected him and said that the law does not mention anything about acting or full capacity.
"Nakalagay nga rito 'designated as acting,' but it's still a designation. And the law is very clear, ang sabi sa batas, walang minention na full capacity or acting capacity," he said.
Sobejana said Faustino was designated to the position as he was the "most qualified among the candidates."
"We really wanted to put an end to the menace of terrorism brought about by the NPA and the local terrorist groups," he said.
"Knowing Gen. Faustino who has been working with me in Sulu and in other assignments, I know that he is the most qualified among the candidates," he added.
But Lacson corrected Sobejana, saying that Faustino may be the most competent but he is not qualified under the law.
"Unless you resolve this issue, and there's no saying that I'm against your confirmation, but I'm sorry I will have to say that I will request or move for the deferment of your promotion," Lacson told Sobejana.
Sobejana assured Lacson that he would have the matter resolved in accordance with the law.
Cavite Representative Luis Ferrer IV, who chairs the panel, then suspended the hearing for Sobejana's confirmation, saying: "May aayusin pa tayong ilang mga bagay."
The continuation of the confirmation hearing for Sobejana's nomination and of 14 other military officials is set on March 17.
Meanwhile, the CA confirmed the nomination of Col. Gerardo Zamudio Jr. to the rank of Brigadier General.—AOL, GMA News