Filtered By: News
News
Eleazar relieves Calbayog intel chief for requesting 'CPP info' from court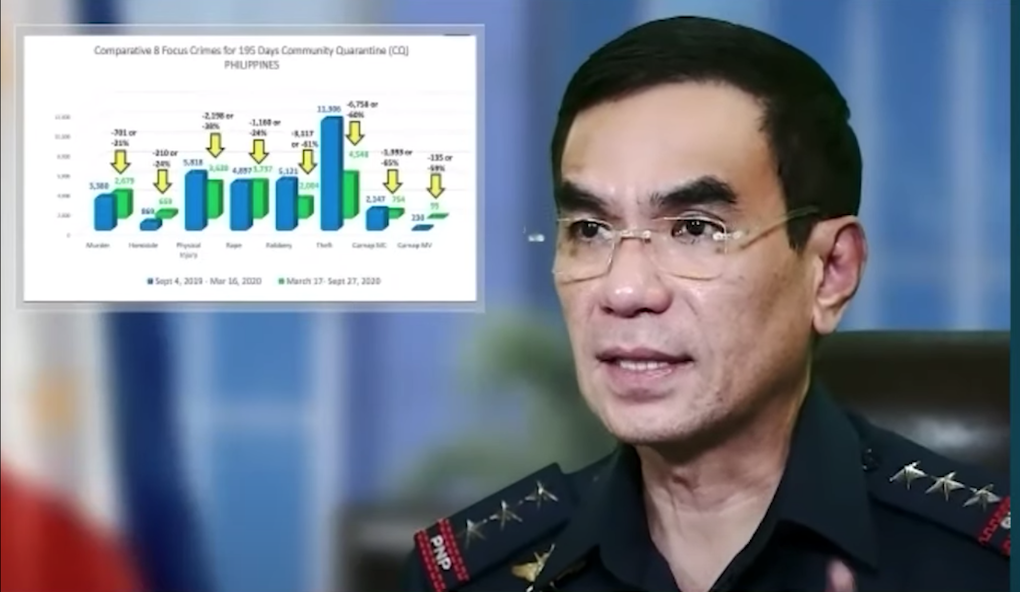 Police Lieutenant General Guillermo Eleazar on Saturday ordered the relief of the chief of the Calbayog City Police Station intelligence unit for requesting a court to identify the lawyers representing personalities identified with the Communist Party of the Philippines (CPP).
Eleazar is acting in his capacity as OIC PNP chief in the absence of top cop Police General Debold Sinas who is on quarantine due to COVID-19.
In a statement on Saturday, Eleazar said part of Police Lieutenant Fernando Calabria's responsibility was to come up with a comprehensive report on the communist insurgency situation in Calbayog City, his area of responsibility.
"The pressure of crafting a detailed report apparently took a toll on him and eventually prompted him to commit a serious breach of policy," Eleazar said.
"In view of these initial findings and in consultation with our Chief PNP General Sinas, I have already directed the relief of PLt. Calabria as the Chief of the Intelligence Unit of the Calbayog City Police Station," Eleazar added.
Likewise, he said that he ordered a "thorough investigation" on the circumstances that prompted Calabria, Jr. to issue a letter to a court of Calbayog City to produce such a list.
"We are currently checking if there were similar actions in other areas. At the same time, we are investigating to determine up to what level of police hierarchy is involved in this incident," said Eleazar.
Eleazar said the hierarchy of the PNP did not issue any such order, "and will never tolerate such unprofessional method of information-gathering."
"We fully understand the sentiments of the members of the legal community and for this, I, on behalf of the men and women of the Philippine National Police, sincerely apologize for this reckless behavior," he said.
The police organization is presently being made to account on the legitimacy of some of its operations after at least nine activists were killed while six others were arrested in simultaneous police operations in Calabarzon on Sunday, the Police Regional Office 4A said.
Senators have called for an investigation into the series of police raids in the offices and homes of activists in Calabarzon over the weekend.
Eleazar assured the judiciary and members of the legal community that it is not PNP's policy to run after or inflict harm on lawyers and judiciary members while performing their sworn duty.
"While we in the PNP remain steadfast in the campaign against communist insurgency, we will not condone any irresponsible and unprofessional act of any of our men in accomplishing that goal," he said. —LBG, GMA News