Filtered By: News
News
Health experts say age of access to vape, e-cigarette must be 25 at most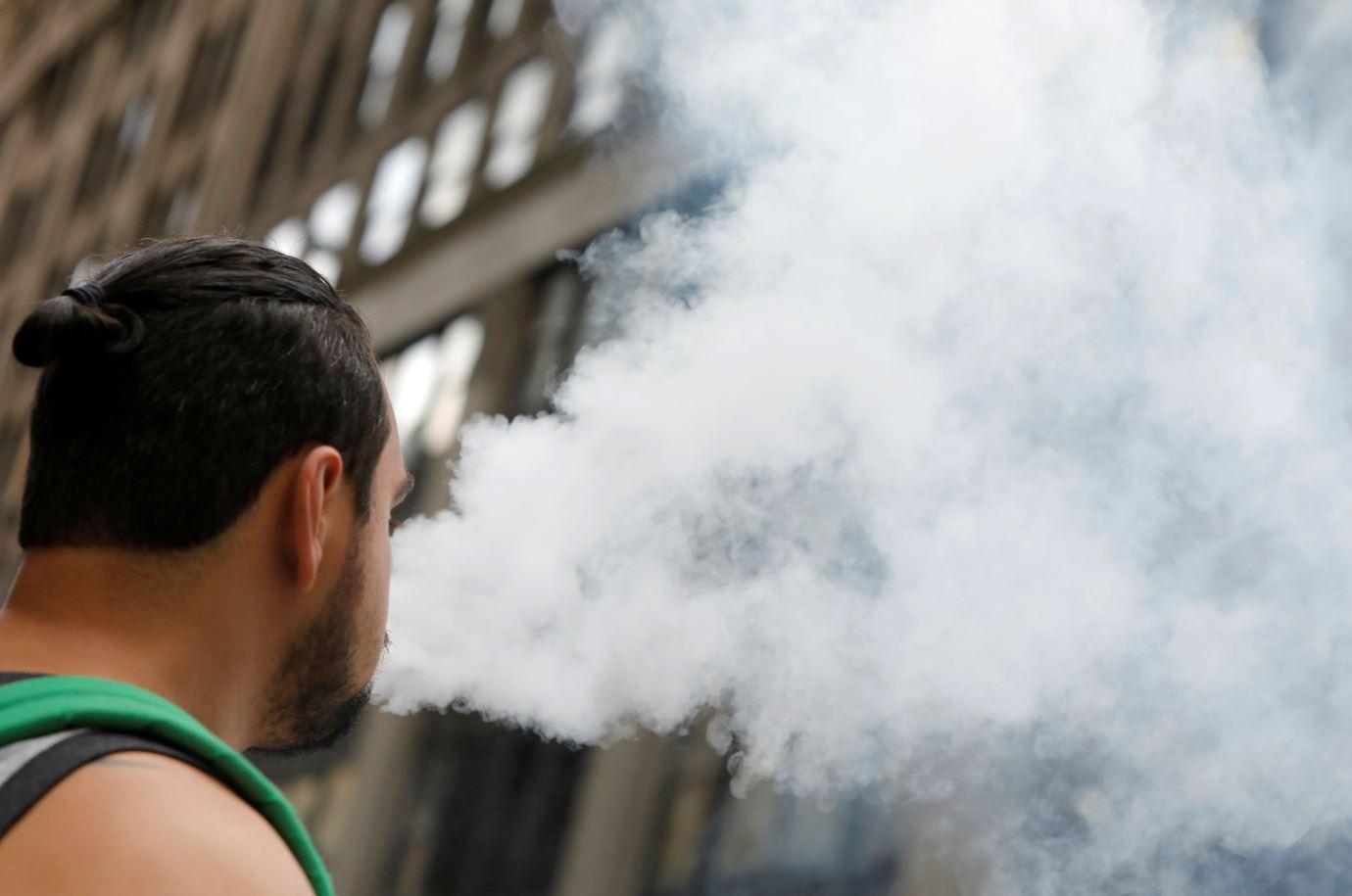 Health experts on Wednesday urged the Senate to raise the minimum age of purchase of vapes, e-cigarettes, and other related products from 18 years old to 21 or even 25 years old, considering the harmful effects of these products to minors.
The Senate Committee on Trade, Commerce and Entrepreneurship tackled the four bills seeking to regulate vaporized nicotine products.
Of these bills, three are proposing to prohibit the sale, distribution, and use of these products to persons 18 years old and below.
But Philippine College of Physicians executive director Dr. Encarnita Blanco-Limpin argued that the prohibition should be for persons aged 21 or even 25 and below.
"Scientific studies show that the age of maturation actually occurs at the age of 25 years. If we are thinking of changing the minimum age of purchase, maybe what we should do is even increase it to 25 years," she said.
"Since all of these are addictive products, maybe it is wise to consider that we put the minimum age of purchase for all vaporized products, heated tobacco, regular tobacco products or even alcohol at the age of 21 or even perhaps at age of 25 so we would be able to prevent our young from taking this addiction at an earlier age," she added.
Dr. Rizalina Gonzales of the Philippine Pediatric Society Tobacco Control Advocacy Group supported Limpin's statement, saying that the prefrontal cortex -- the dopamine center of the brain which nicotine targets -- only matures when a person turns 25.
"Exposure to nicotine regularly negatively affects the development of this particular part of the brain that is important for the executive function that is mainly mood and impulse control, attention and learning which impacts decision making," she said.
"Lowering the age of access to e-cigarettes from 21 to 18 years old, we find is a retrogressive act... We uphold that the age of access should be at 21 years old," she added.
Stakeholders in the e-cigarette and vaping industry, however, maintained that 18 years old is the appropriate minimum age of access to these products.
For instance, Philippine E-Cigarette Industry Association president Joey Dulay said that it is only consistent with some of the current laws in the country, where individuals are allowed to do some activities when they reach the age of 18.
"We can apply for a driver's license, we can vote at 18, we can buy cigarettes at 18, buy alcohol at 18," he said.
Vapers Philippines president Peter Paul Dator agreed with Dulay and said that there are enough restrictions in the country to protect minors from the dangers of vaping.
But Senator Pia Cayetano, responding to Dulay, said voting and getting a driver's license are not harmful activities.
"To be able to use an e-cig, it's a privilege that should only be allowed for adults. Not just adults but young people who have matured brains already because it is addictive [so] I don't think it should be aligned with those other activities," she said.
For her part, Dr. Gina Canonizado of the Philippine Academy of Pediatric Pulmonologist said that if there are laws that limit the age of access of some products to 18 years old, then these should already be revisited and changed.
Apart from the age of access to vapes and other related products, the measures being deliberated by the panel also seek to regulate their online trade, point-of-sale signage, health warnings, use in public spaces, among others. —LBG, GMA News