Filtered By: News
News
DILG admits 1:30 contact tracing ratio virtually impossible to achieve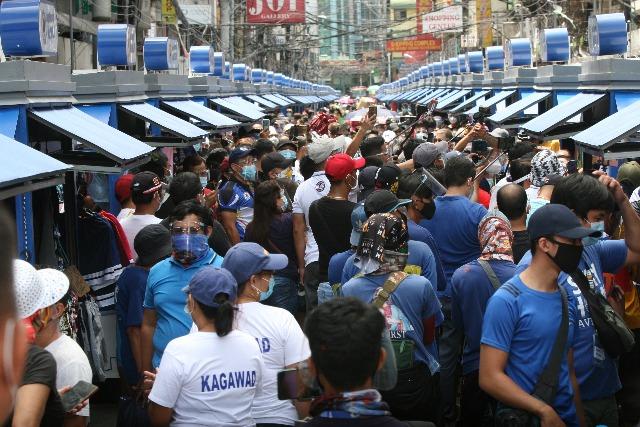 The Department of the Interior and Local Government on Sunday admitted that the ideal contact tracing ratio is "virtually impossible" to achieve amid the rising number of COVID-19 cases in the country.
In a "Dobol B TV" interview, DILG spokesperson Undersecretary Jonathan Malaya reacted to the statement of contact tracing czar Baguio City Mayor Benjamin Magalong, who lamented the low national contact tracing efficiency ratio.
Magalong said the ideal ratio for urban setting is 1:30 to 37, while for rural area is 1:25 to 30.
But Malaya said that the set ideal contact tracing ratio of 1:30 is hard to achieve, much less the 1:37 ratio, in the current rate of COVID-19 infections.
"Yung sinasabi niya na for every COVID positive, 30 ang kailangan ma-contact trace, kung minsan hindi talaga kakayanin dahil sa dami ng kaso."
Malaya explained this by illustrating that for every COVID positive person, contact tracers will reach out to 30 of his close contacts. But when one of those close contacts turned out positive as well, another 30 of his close contacts should be looked out for, so on and so forth.
"So exponential yung pagtaas and we do not have that many na tao na nagko-contact trace," he said.
"Kapag nilagay mo talaga is 1:30, hindi kakayanin given that this situation now na araw-araw meron tayong 7,000 cases. Virtually impossible yung ganitong ratio" [The 1:30 ratio is not achievable, especially now that we have 7,000 new cases daily], he said.
Moreover, Malaya said there are already 10,000 contact tracers in Metro Manila, and government agencies have also deployed their personnel to bolster the contact tracing efforts.
All in all, the total number of contact tracers in the country is 225,000, including police personnel, he added.
Magalong said local government units will be "recapacitated" to improve their contact tracing efforts from low productivity.
Guidelines in contract tracing for second and third generation contacts of COVID-19 cases are already included in the manual given to LGUs, he added.
On Saturday, the Philippines reported 7,999 new cases of COVID-19, the highest daily count recorded since the pandemic began.
The total number of COVID-19 cases in the country as of Saturday was 656,056. Of this number, 562,484 recovered; 80,642 are active; and 12,930 died. —LBG, GMA News