Filtered By: News
News
8,773 new COVID-19 infections push Philippines' active cases to almost 100K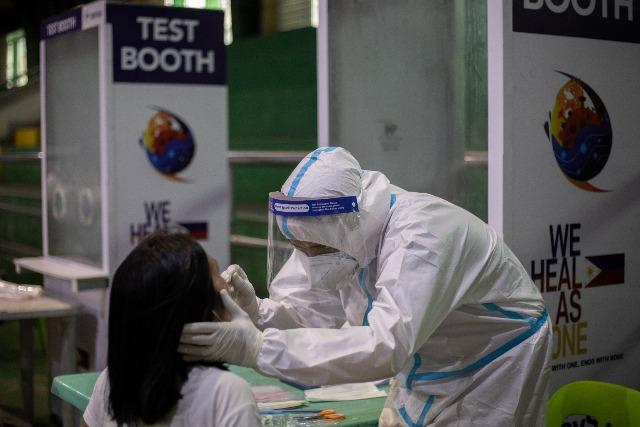 The Philippines' tally of coronavirus disease 2019 (COVID-19) cases surged to 693,048 on Thursday with an all-time high of 8,773 new infections even as six laboratories failed to submit data on time.
The previous highest daily increase was recorded on Monday at 8,019. This marks the second time that more than 8,000 cases were recorded since the pandemic began.
Due to the new infections, the number of active cases in the country also rose to 99,891, the highest figure recorded this year.
Of this, 95 percent are mild, 3 percent are asymptomatic, 0.8 percent are severe, and 0.8 percent are in critical condition.
The DOH also announced that 574 more patients have recovered from the illness, bringing the total to 580,062 while 56 new fatalities brought the death toll to 13,095.
Thirty-six duplicate cases were removed from the total case count.
"Moreover, 7 cases that were previously tagged as recoveries were reclassified as deaths after final validation," the DOH said.
Data from the DOH also showed that 74 percent of the country's intensive care unit beds are available while 51 percent of the mechanical ventilators are ready for use.
The OCTA Research group is projecting a downtrend in the number of coronavirus cases in Metro Manila and its adjacent provinces, four weeks after the areas were placed in a "National Capital Region Plus" bubble.
Earlier, it said that the reproduction number of COVID-19 in NCR has dropped to 1.91 from the previous 1.99.
Despite this, OCTA said it is still "too early" to say if the decrease signals the start of the downward trend in the reproduction rate in the NCR.—LDF, GMA News