Filtered By: News
News
DOT suspends staycations within 'NCR Plus' during Holy Week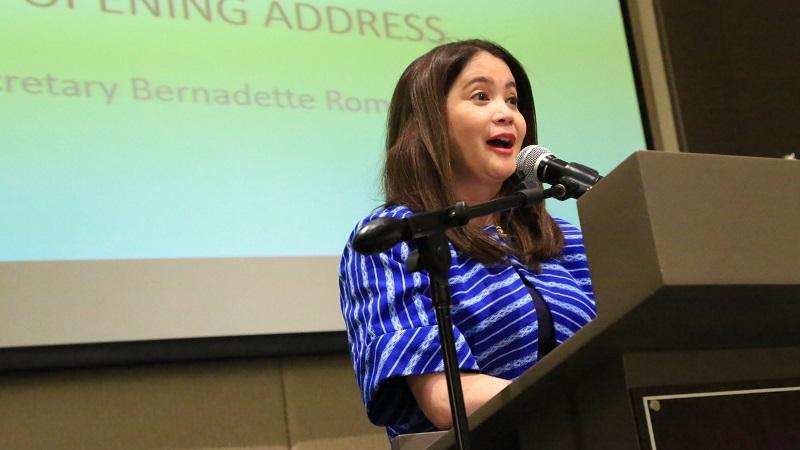 The Department of Tourism (DOT) has suspended staycations in hotels within the "National Capital Region (NCR) Plus" during the Holy Week, during which the said areas would be placed under enhanced community quarantine (ECQ).
Tourism Secretary Bernadette Romulo-Puyat on Sunday issued the interim operational guidelines to DOT-accredited hotel and other accommodation establishments following the imposition of ECQ in Metro Manila, Bulacan, Rizal, Cavite and Laguna starting midnight of Monday, March 29 until Sunday, April 4.
In an advisory to all hotels, resorts, apartment hotels, motels and similar establishments, the DOT suspended the operation of staycation hotels for leisure guests within the areas to be placed under ECQ.
However, guests who are already billeted in these establishments by midnight on Sunday may still push through with their original booking, but no new bookings will be allowed for the week.
Christine Ibarreta, president of the Hotel Sales and Marketing Association, told tourism officials that guests with bookings during the ECQ period will be allowed to rebook without penalty as long as they booked directly with the hotels.
Puyat thanked the staycation hotels for allowing their guests to rebook without penalties "as they support the goals of this administration for a healthy and safe tourism industry."
The DOT has categorized accommodation establishments into three, according to the nature of their operations, namely:
Isolation facilities, for COVID-19 positive guests;
Quarantine hotels, for individuals who must undergo quarantine, such as returning overseas Filipinos; foreign nationals allowed entry to the country; those unable to quarantine in their homes; and health workers who need accommodation near their place of work; and
Regular hotels, which are neither isolation facilities nor quarantine hotels and includes hotels with issued Certificates of Authority to Operate for Staycation.

In its advisory, the DOT said regular hotels under ECQ and modified ECQ can accommodate only guests with long-term leases, locally stranded individuals or those transiting to their place of residence, and authorized persons outside of residence pursuant to their official duties.
The department urged these accredited establishments to strictly implement minimum health and safety protocols to avoid sanctions including fines, suspension and cancellation of accreditation.
During the ECQ and MECQ period, the DOT said only a skeleton workforce and in-house staff with free accommodations within the premises of these establishments will be allowed.
Regardless of quarantine status, ancillary facilities and services like restaurants, cafes, bars, gyms, spas, swimming pools, and conference or function halls are prohibited to operate unless allowed by the Department of Health or the Bureau of Quarantine to prepare packed meals for staff and guests or for take-out and delivery to the public.

Quarantine hotels should also implement measures to ensure that quarantine guests would not be mixed with health workers, including the designation of separate floor or wings, elevators and passageways.

Meanwhile, in areas under general community quarantine (GCQ) and modified GCQ, regular hotels may operate ancillary facilities provided that they follow the minimum health standards and issuances of the IATF, the Department of Trade and Industry and other concerned government agencies.
On Saturday, active cases reached a 2021 record high of 118,122, as 9,595 new infections brought the total tally to 712,442.
The OCTA Research Group projected 740,000 cases by the end of March.
It earlier said the Philippines could see 11,000 new COVID-19 cases daily by the end of March. —KG, GMA News