Filtered By: News
News
DOH recommends one-week extension of ECQ over NCR Plus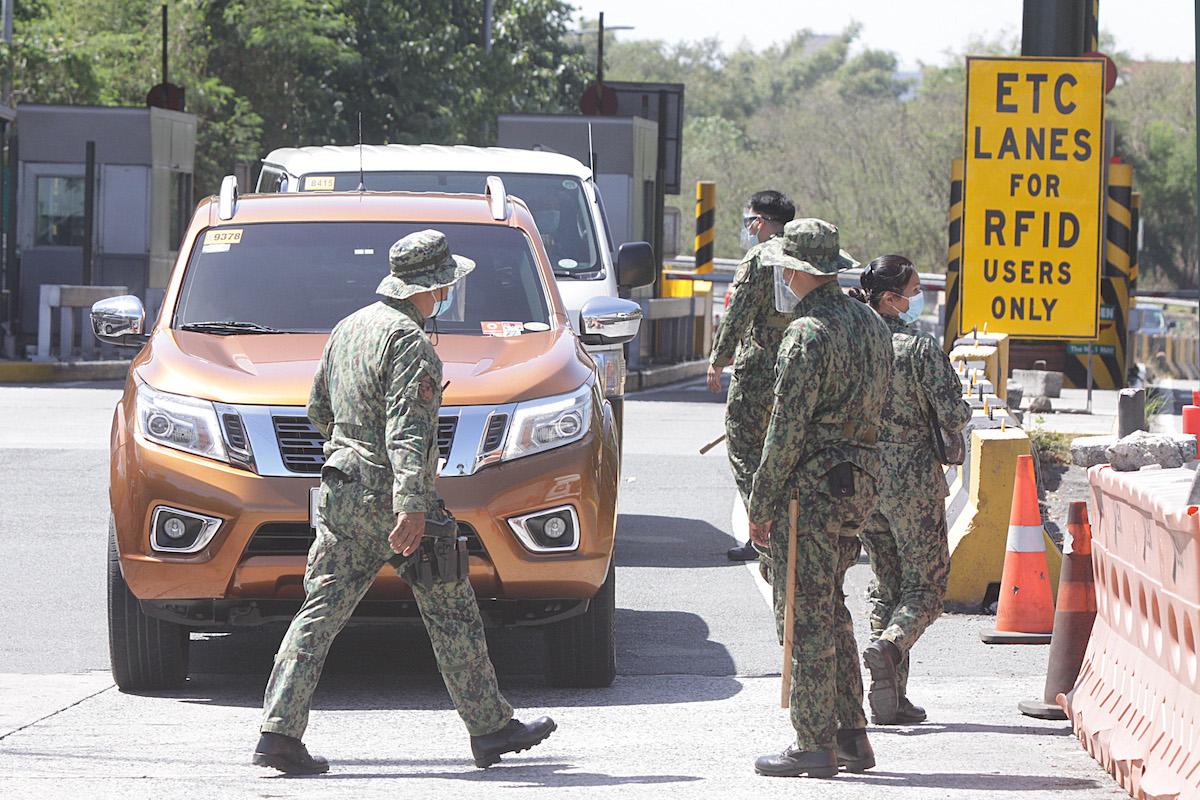 The Department of Health (DOH) has recommended a one-week extension of the enhanced community quarantine (ECQ) reimposed over Metro Manila and neighboring areas amid a case surge, Health Undersecretary Maria Rosario Vergeire said Tuesday.
"Extension for another week was recommended but nothing is final and IATF works in a whole of government approach. There will be an assessment of the progress before ECQ ends," Vergeire told GMA News in a text message.
In a separate television interview, Vergeire said the DOH and the National Economic and Development Authority are conducting a cost-benefit analysis to determine the impact of an ECQ extension on the economy and on public health.
"The ideal would really be two weeks so that we can be able to see that effect that we would want," she said in an interview on ANC.
She added that there will be an assessment of the ECQ before it ends on April 4.
Metro Manila, Bulacan, Rizal, Cavite, and Laguna were put under the most stringent lockdown classification amid a fresh spike in infections.
The DOH's top epidemiologist has said that a one-week ECQ would not be enough to sustain a downtrend in COVID-19 cases.
Last resort
In Malacañang, presidential spokesperson Harry Roque said extending the ECQ in NCR Plus would be the government's last resort in addressing the surge in COVID-19 cases.
Roque said the Inter-Agency Task Force—the policy making body of the government in COVID-19 response—will be meeting on Saturday, April 3, to decide whether the ECQ protocol in the NCR Plus areas will be extended or otherwise.
"Another week or two weeks of MECQ, 'yun po ay magiging absolute last resort," Roque said during a Palace briefing.
(Extending ECQ for will be an absolute last resort.)
The Philippines posted a record-high 10,016 new infections on Monday afternoon, bringing the national tally to 731,894 with 603,213 recoveries and 13,186 deaths.
Vergeire earlier said projections showed that the country could have up to 430,000 active cases by the end of April if tougher measures are not imposed to contain COVID-19 transmission.
Meanwhile, President Rodrigo Duterte has approved the provision of aid in kind for 22.9 million beneficiaries in areas under ECQ. — RSJ, GMA News