Filtered By: Just In
News
Philippines not losing battle vs. COVID-19, says DOH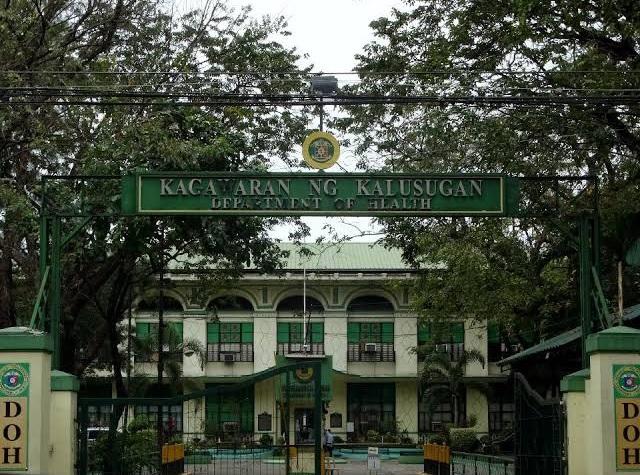 The Philippines is not losing its battle against COVID-19 despite the surge in cases and the "overwhelmed" hospitals and health facilities, Department of Health (DOH) officials said Wednesday.
In a briefing, Health Undersecretary Maria Rosario Vergeire called on healthcare providers not to give up on serving the public.
"'Wag naman po nating sabihing natalo tayo, paano na po 'yung mga kababayan nating umaasa sa atin? (Let's not say that we've already lost. What about our countrymen who are counting on us?)" Vergeire said.
"Let's continue responding to this situation and we will ensure that public health is protected," she added.
At the Laging Hand briefing, DOH Undersecretary Leopoldo Vega noted that the country's healthcare system "is not yet collapsing."
"It's just that we are trying to manage the challenge of the surge," Vega, also the country's treatment czar, said.
Their statements came after Dr. Jaime Almora, president of the Philippine Hospital Association, said that hospitals are already "overwhelmed and overran" in light of the surge in COVID-19 cases mainly due to their depleted and overworked manpower.
The severity of the situation prompted Almora to say that the country has already "lost" amid the war against COVID-19, he added.
But Vega said that in response to the situation, hospitals are already allocating more of their beds for COVID-19 patients.
He cited the situation in the Lung Center of the Philippines and the Philippine Heart Center where hospital beds for COVID-19 patients are already increasing. This, he said, is a way for these hospitals to "readjust" to the situation.
"Kung bubuksan ang lahat ng hospital beds natin for COVID, kayang-kaya natin i-accommodate lahat ng COVID. It's just that meron talaga tayong non-COVID cases na kailangan din nating i-manage," he said.
(If all hospital beds will be allocated for COVID, we can accomodate all COVID patients. It's just that there are also non-COVID cases that we have to manage as well.)
"Sa ospital, gradual ang pagbubukas ng allocation at ma-manage yung surge para ma-accommodate nila ang number of patients," he added.
(In hospitals, there is a gradual addition of COVID-19 bed allocations to manage the surge and accommodate more patients.)
Moreover, Vega said that modular hospitals that could accommodate moderate and severe COVID-19 patients would be operationalized soon.
Modular hospitals
He said the modular field hospital in Quezon Institute, which would be under the management of the Jose Reyes Memorial Hospital and can accommodate 110 patients, will be operational by April 8.
They also have proposals to build modular field hospitals in the Lung Center of the Philippines and another extension of the one in Quezon Institute, both with 88 beds.
At the same time, Vega said healthcare workers from the provinces are being deployed to Metro Manila to augment the human resources in hospitals. Uniformed personnel that have been deployed in Cebu and Davao when their cases rose will also be redeployed in the capital region.
The surge in the number of COVID-19 cases in the country prompted the reimposition of enhanced community quarantine in Metro Manila and in surrounding provinces from March 29 until April 4.
But Vega said depending on the situation, the quarantine restriction may still be extended.
"To make sure na ang hospitals natin are getting enough resources and to buy time, yung one week ay parang, this is just a test period of this coming week," he said.
(To make sure that hospitals are getting enough resources and to buy time, the one week is like a test period for this coming week.)
"Pero kung dadami yung cases, tataas yung active cases or new cases at hindi nakokontrol, then kailangan talaga tayo na magkaroon ng more heightened restrictions para bababa yung transmission rate or reproduction number ng virus," he added.
(If cases will continue to rise and are not being controlled, then we have to have more heightened restrictions to bring down the transmission rate or the reproduction number of the virus.)
On Tuesday, the Philippines reported 9,296 new COVID-19 infections, bringing the total to 741,18. This is the fifth straight day where more than 9,000 new cases were reported. —KBK, GMA News