Filtered By: News
News
Vaccine experts mull use of Sinovac on elderly amid AstraZeneca shortage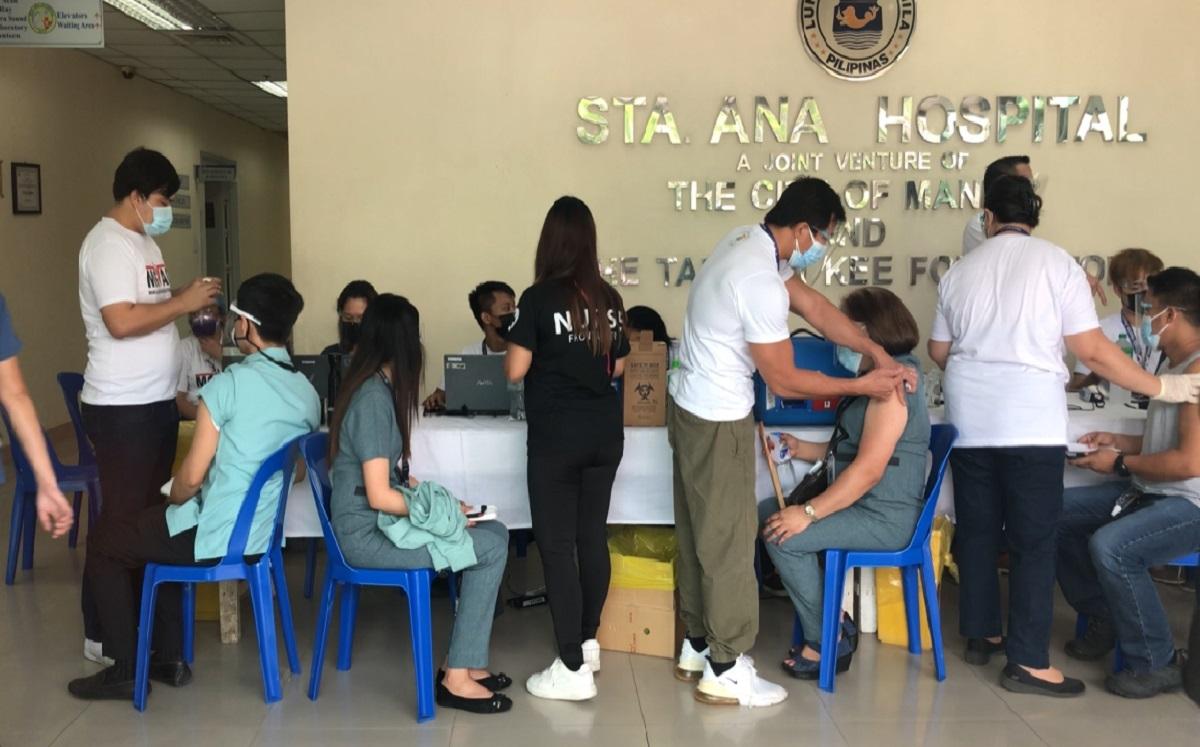 The Vaccine Expert Panel (VEP) has wrapped up its discussions on the use of Sinovac's COVID-19 vaccine on the elderly amid a shortage of AstraZeneca doses, a member of the panel said Tuesday.
Infectious disease expert Dr. Rontgene Solante said the VEP is forwarding its recommendation to the Department of Health (DOH).
He explained that while there is an "absence of data" on the efficacy of the Sinovac's CoronaVac on individuals older than 60, the shortage of AstraZeneca vaccines has prompted experts to reevaluate and determine whether to recommend the use of the China-made vaccine for this age bracket.
The AstraZeneca jab is being used on senior citizens since CoronaVac, the only other vaccine currently available in the country, is only recommended for clinically healthy individuals aged 18 to 59.
Solante said countries like China, Indonesia, Hong Kong, and Turkey have been using CoronaVac on people older than 60 based on the vaccine's Phase 1 and 2 clinical trial data.
"Now we are looking at the data again since they don't have data on 60 years old and above. At this point in time, we need the vaccine for those 60 years old and above," he said in a mix of English and Filipino during a DOH briefing.
"The question now is, can we change the recommendation to say that we can give the vaccine to [those] 60 years old and above… We in the VEP already made our recommendation, we just finished the recommendation the other day," he added.
Solante said the VEP would wait for the DOH to make the announcement on the matter.
The DOH earlier said it was fast-tracking Sinovac's submission of data to possibly allow use of CoronaVac on the elderly.
The Food and Drug Administration previously explained that data must be presented before regulators revise CoronaVac's emergency use authorization.
Vaccination for COVID-19 survivors
Meanwhile, Solante said the VEP is set to submit a letter recommending that COVID-19 survivors get vaccinated two weeks upon recovery from the disease.
Under the current guidelines, COVID-19 survivors must wait 90 days after recovery before getting a jab.
"That's too long," Solante said, adding that experts from the National Immunization Technical Advisory Group also recommend that survivors wait only two weeks after recovery.
"It's safe. Vaccine will work as long as you don't have the symptom," he explained.
The Philippines has vaccinated over 765,000 individuals as of April 3. -MDM, GMA News