Filtered By: Top Picks
News
Vaccine panel endorses Sinovac COVID-19 vaccine for elderly amid AstraZeneca shortage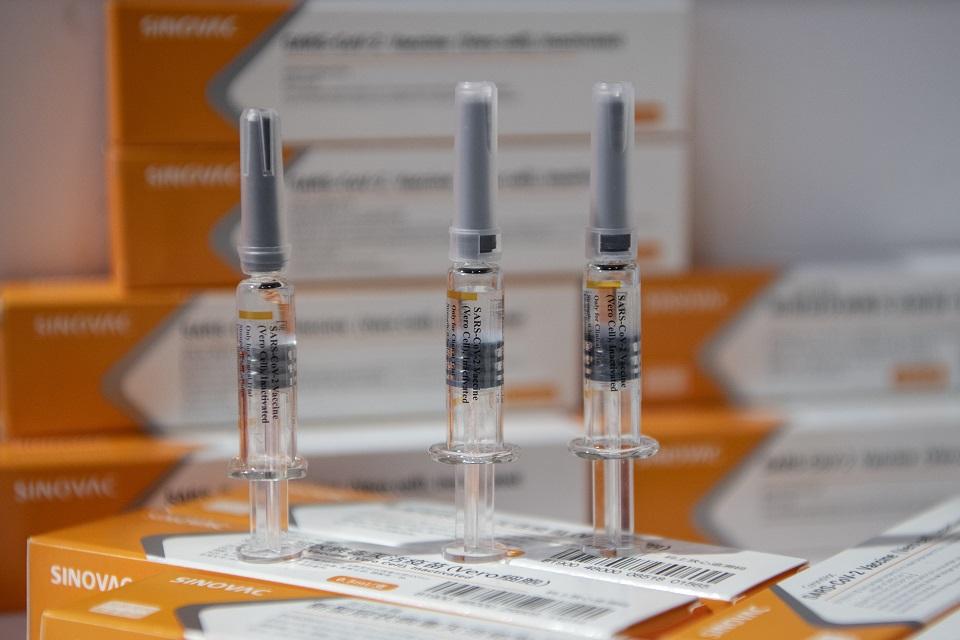 The Vaccine Development Experts Panel (VEDP) has recommended the use of Chinese COVID-19 vaccine Sinovac on senior citizens, VEFP head and Dr. Nina Gloriani said Wednesday.
Gloriani made the announcement with several local government units in Metro Manila resorting to postponing its vaccination of senior citizens due to lack of AstraZeneca COVID-19 vaccine supply.
"We expect an announcement from FDA about this, nakapaglabas na kami ng rekomendasyon na puwede siya sa seniors," she said during the Laging Handa briefing.
(We already made a recommendation that Sinovac can be used for seniors.)
Gloriani cited that clinical trials of Sinovac in Brazil and China included 400 and 422 senior citizens, respectively, and that it showed that elderly recipients of Sinovac only exhibited mild to moderate side effects.
"Maganda ang safety profile niya. Mild to moderate ang side effects. FDA DG (Director General) [Eric] Domingo is collating data and he will eventually announce it," she added, referring to the Food and Drug Administration.
(Sinovac has a good safety profile and the side effects only range from mild to moderate.)
Such side effects, Gloriani said, include pain in the injection area or the whole arm which go away after one to two days after getting the vaccine.
Gloriani herself has been vaccinated with two doses of Sinovac already, having signed a waiver since the FDA's existing emergency use authorization on Sinovac only recommends it for clinically healthy individuals aged 18 to 59 years old.
"There is pain in injection area at mabigat ang braso, pero after two days, wala na. Wala ako masyadong naramdaman," Gloriani, who is a senior citizen at 67 years old, said.
(There is pain in the area where I got the vaccine but I hardly felt discomfort.)
While Sinovac's efficacy on elderly is a bit lower due to low number of elderly participants in the clinical trials, Gloriani said getting the Sinovac shot provides more benefits than harm.
"Naging issue ang efficacy na medyo mababa kasi kulang pa ang nag participate sa trial, pero maganda iyong datos sa matatanda na hindi sila magkakaroon ng severe COVID-19," she said.
(While Sinovac's efficacy on elderly is a bit lower due to low number of elderly participants in the clinical trials, the same clinical trials still showed that Sinovac can still prevent elderly from getting a severe COVID-19.)
Gloriani urged seniors to get their COVID-19 vaccine as soon as they are offered to them, including Sinovac.
"We cannot wait for too long," she added.
In confirming the panel's decision, presidential spokesperson Harry Roque said the VEP "thoroughly discussed the matter amid the current vaccine supply in the country and we hope that this would respond or address the present demand of vaccines."
The country has 2,525,600 doses of COVID-19 vaccine supply. Of this number, two million doses are Sinovac while the rest are AstraZeneca. — RSJ/KBK, GMA News