Filtered By: News
News
More US ships arriving in South China Sea, says Amb. Romualdez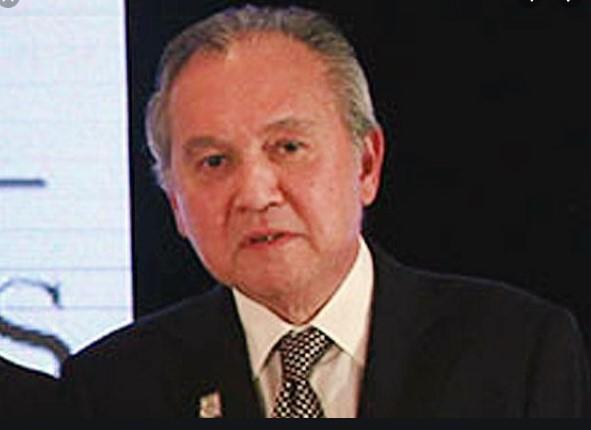 Philippine Ambassador to the United States Jose Manuel Romualdez expects more US vessels to arrive in South China Sea.
Romualdez made the remark on Sunday after the US Navy's Theodore Roosevelt Carrier Strike Group (TRCSG) entered the area on April 4 to conduct routine operations.
In a "Dobol B TV" interview, Romualdez said US vessels are being deployed in the disputed waters to uphold freedom of navigation.
"US' freedom of navigation operations ay tuluy-tuloy yan (will continue). They've been increasing it in the past several months ... precisely to protect the seaway there," he said.
"Freedom of navigation [means], any vessel can pass through there without any harassment or any stop from any country," he added.
It was the second time the TRCSG has entered the South China Sea during its 2021 deployment to US 7th Fleet area of operations, according to the US Navy.
The Department of National Defense (DND), for its part, said it acknowledged the right of other states to freedom of navigation.
DND spokesperson Undersecretary Arsenio Andolong noted that they allow such entry as long as they exercise restraint and avoid action that could lead to tension in the disputed area.
"We recognize the right of other States to freedom of navigation on the high seas so long as all parties exercise restraint and avoid actions that could provoke and exacerbate the already tense situation in the region," he said.
The US vessel arrived at the South China Sea in the wake of the incident where around 220 Chinese fishing vessels, believed to be manned by Chinese maritime militia personnel, were sighted moored in line formation near the Julian Felipe Reef on March 7.
Julian Felipe Reef, called Niu'e Jiao by the Chinese, is a boomerang-shaped feature located 175 nautical miles of Bataraza, Palawan.
The Chinese Embassy said the reef is part of China's Nansha Islands or Spratlys in the South China Sea. The Philippines renamed parts of the South China Sea that fall within its EEZ and continental shelf as the West Philippine Sea to assert sovereignty.
Romualdez reiterated the US government's support to the Philippines in the event that the situation escalates in the South China Sea.
Also, he said that the US has assured the Philippines of its "concern" and that they are willing to help us if we ask for it, and if China's incursion worsens.
"In-assure tayo ng mga kaibigan natin dito na talagang concerned sila at sila ay handang tumulong sa atin kung humingi tayo ng tulong kung talagang mabigat na yung ginagawa ng [China]."
"I hope hindi natin [sila] kalaban pero sana huwag naman mangyari. itong mga Chinese vessels ay umalis na lang diyan sa ating teritoryo" (I hope China is not our foe and the situation does not escalate. I hope these Chinese vessels just leave our territory), he added.
Romualdez even said the US is ready to invoke its Mutual Defense Treaty with the Philippines, if needed.
The MDT was signed by the Philippines and US in 1951 where both parties agreed that an armed attack in the Pacific Area on either the Philippines or the US would be dangerous and that they would act to meet the common dangers in accordance with its constitutional processes. —LBG, GMA News