Filtered By: News
News
Scientists' group says 'dolomite' project like throwing money into sea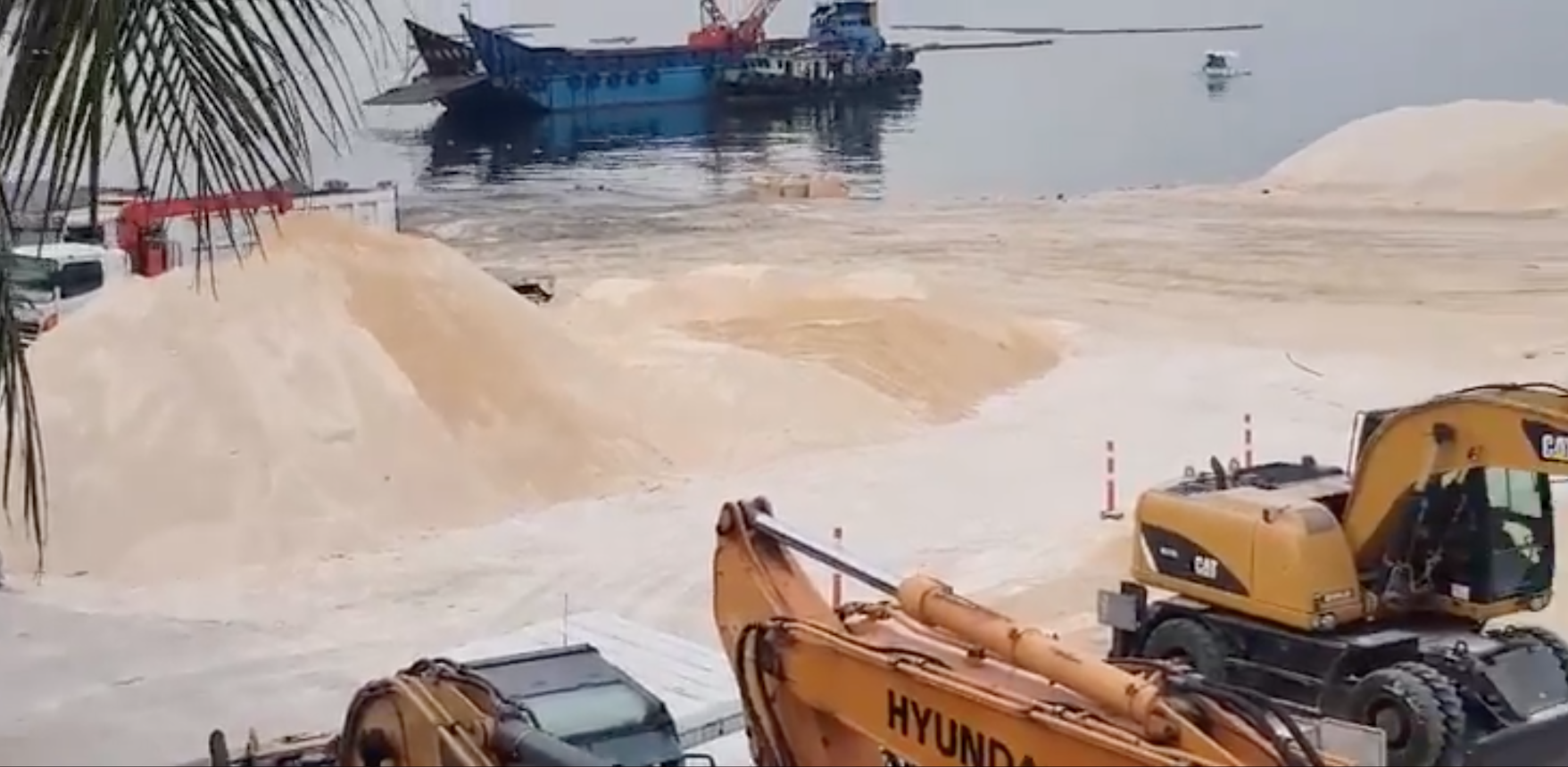 A group of scientists on Thursday urged the administration to focus on its COVID-19 pandemic response rather than spending funds for the replenishment of the controversial dolomite sand in Manila Bay.
In a statement, AGHAM-Advocates of Science and Technology for the People hit the Department of Environment and Natural Resources (DENR) for being "tone deaf" on the effects of the new batch of dolomite sand dumped in Manila Bay to the ecosystem.
"The agency's claim that the 'white-sand beach experience' the project will give Manileños has a positive impact on overall mental health is pure hogwash. What is more important now is to address the growing anxiety over the failed COVID-19 pandemic response of the Duterte government," the group said.
"Why don't the government use the fund for the dolomite project, instead, to buy and develop more testing kits in order to implement free mass testing? Effectively curbing the spread of the pandemic will surely contribute positively to our mental health," it added.
AGHAM said the government is "literally throwing money into the sea" as these funds could have been used for the improvement of hospital facilities, vaccine procurement, and financial assistance to pandemic-hit Filipinos.
"At a time when new COVID-19 cases and the death toll are rising, the filling of sand in Manila Bay is a glaring insult to Filipinos suffering from this health crisis," AGHAM said.
The group reiterated previous questions on the effect of dolomite in the overall rehabilitation of Manila Bay particularly in combating coastal erosion and the possibility of oxygen deficiency in neighboring marine ecosystems.
AGHAM also pointed out that the high levels of coliform would not make Manila Bay safe for recreational activities, adding that the DENR has not conducted any impact assessments on the water body.
GMA News Online sought DENR's comment on AGHAM's statement but has yet to receive any response as of posting time.
On Wednesday, fresh batches of dolomite sand were placed at the Manila Bay area.
About 500 tons of crushed dolomite rocks were placed last year by the government to spruce up a portion of the baywalk area and was opened to the public by September 2020.
DENR earlier said that the P389-million project was meant discourage people from littering.
Manila Mayor Isko Moreno on Thursday also defended the replenishment of dolomite sand in a portion of the Manila Bay as the country battles against the COVID-19 pandemic.
He said the government should continue its projects considering that the country's economy suffered due to the impact of the pandemic. --NB, GMA News