Filtered By: Just In
News
US waiting for Philippines to seek help over Chinese vessels in West Philippine Sea —envoy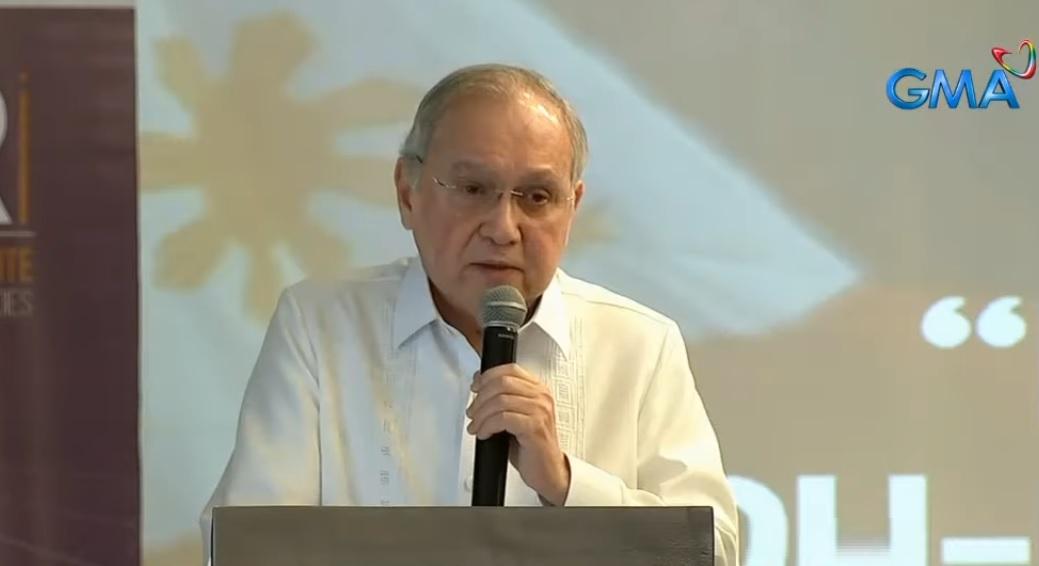 The United States is waiting for the Philippines to seek its assistance over Chinese vessels massing in the West Philippine Sea, Manila's Ambassador to Washington Jose Manuel Romualdez said Tuesday.
Romualdez did not give specific details, but he took note of the correspondence between the defense departments of the two countries and the deployment of an aircraft carrier strike group to the South China Sea, a portion of which is being claimed by the Philippines.
The Philippines has repeatedly asked China to withdraw its vessels seen moored at Julian Felipe Reef even as Beijing insisted sovereignty over the area.
"We were working round the clock, so to speak, in terms of being able to navigate or making sure that there's the freedom of the seas, and code of conduct that we're pushing," Romualdez said in an interview with presidential spokesperson Harry Roque, which was aired during the latter's news conference.
"At the same time, the United States is obviously waiting for us to call them if we need their assistance in removing or asking the vessels that are parked in our area of responsibility or economic zone [to leave the area]. And both our Philippine Navy and the US Navy are working on this," he added.
When asked for clarification, Roque said he was not sure what the ambassador meant by the US' statement.
"I don't want to put words in his mouth," he said.
The 1951 Mutual Defense Treaty obliges American troops to help defend the Philippines if it comes under attack.
The US recently affirmed its commitment to the Philippines under the treaty as it expressed concern over the continued reported massing of Chinese vessels believed to be manned by maritime militia near the reef.
On Monday, President Rodrigo Duterte said that he would send the Philippines' few warships if China starts drilling for oil in the resource-rich sea. He also said taking control of the area would be "bloody."
China insists ownership over nearly the entire South China Sea — a claim debunked by the Permanent Court of Arbitration in July 2016 following a lawsuit filed by the Philippines.
Beijing does not recognize the ruling despite calls from the Philippines for the Asian powerhouse to comply.—LDF, GMA News