Filtered By: Just In
News
'Gag order' on Parlade not the appropriate response, says Lacson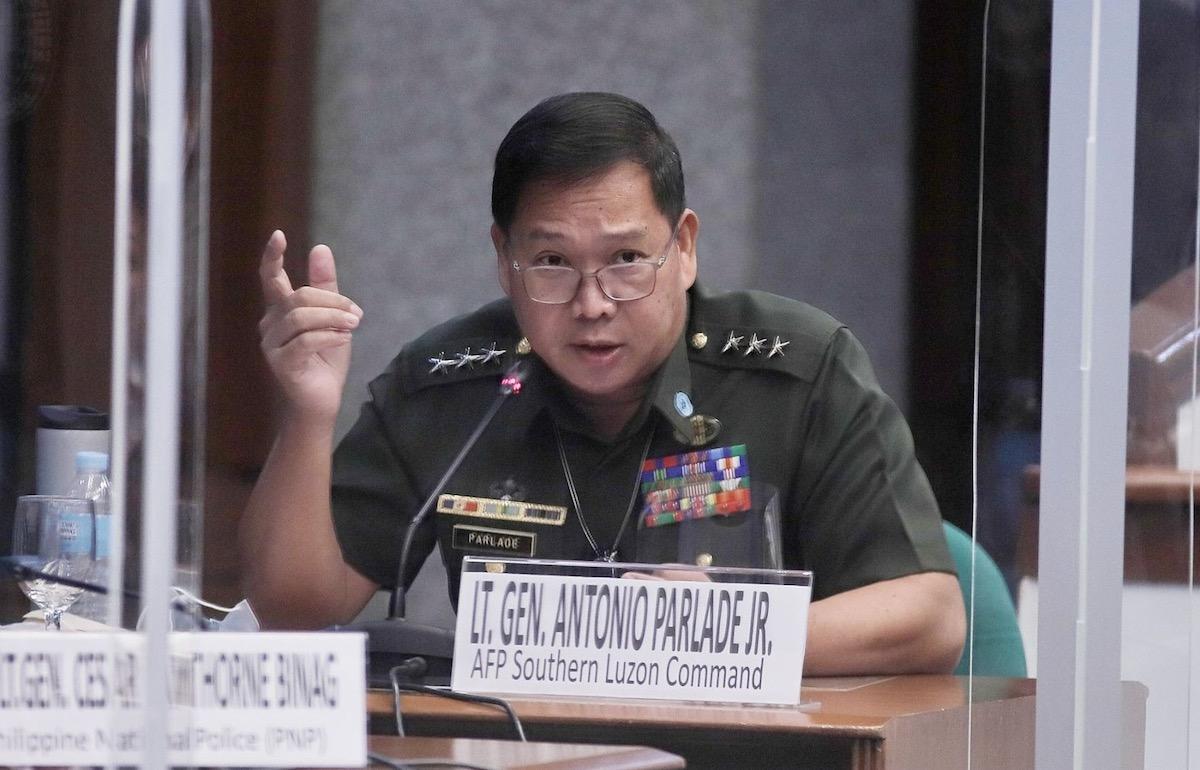 As far as Senator Panfilo Lacson is concerned, a gag order is not the appropriate response for Southern Luzon Command chief Lieutenant General Antonio Parlade Jr. amid his controversial remarks against community pantry organizers.
In a statement on Monday, Lacson cited a law -- Article XVI, Sec. 5, Paragraph 4 of the 1987 Constitution -- that bars an active member of the military from being appointed or designated "in any capacity" to a civilian position in the government.
Aside from being Solcom commander, Parlade is the spokesperson of the National Task Force to End Local Communist Armed Conflict (NTF-ELCAC).
"The AFP/DND should have heeded the call of the Senate to immediately recall him back to the AFP more than a month ago," Lacson said, referring to the Armed Forces of the Philippines and the Department of National Defense.
"He should be censured for dabbling in politics instead of just focusing on his inherent mission as commanding general of the Southern Luzon Command - that is, to fight threats such as terrorism and insurgency," he added.
National Security Adviser Hermogenes Esperon Jr., who chairs NTF-ELCAC, said Parlade and another task force spokesperson, Lorraine Badoy, will be ordered to stop from making comments on community pantry initiatives.
Esperon said the purpose of the "gag order" is to avoid confusion regarding the initiative.
Parlade and Badoy have been accused of "red-tagging," in their interviews and social media posts, community pantry organizers, particularly Anna Patricia Non whose pantry on Maginhawa Street in Quezon City started the trend that swept across the country.
Parlade has denied red-tagging Non but admitted that pantry initiatives are being exploited by leftist groups to undermine the government.
Meanwhile, Badoy's statements, is her and NTF-ELCAC's responsibility, Lacson said. --KBK, GMA News