Filtered By: News
News
Comelec's Jimenez: No reason to postpone 2022 polls amid pandemic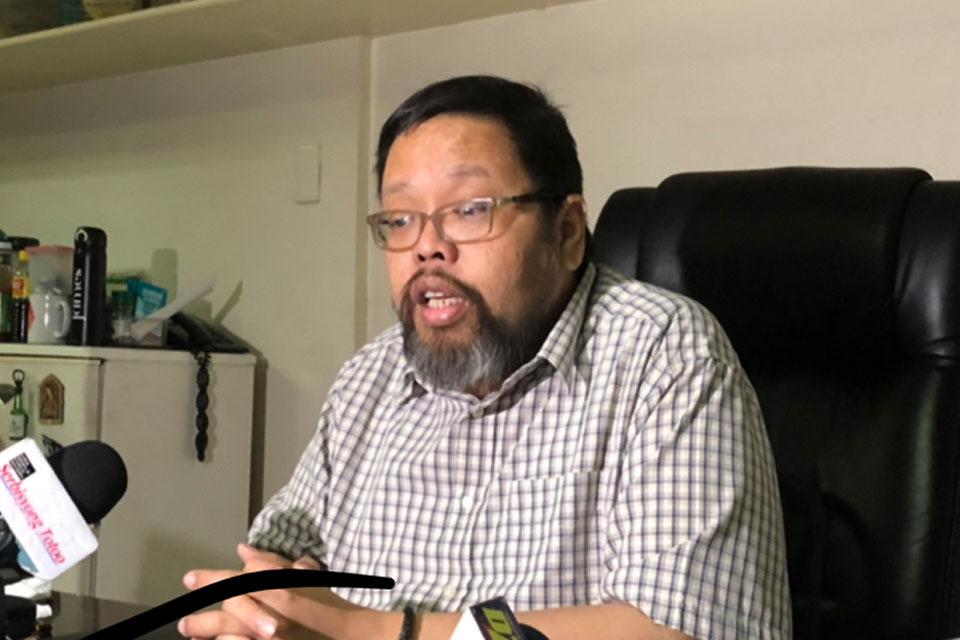 The 2022 presidential polls will proceed as scheduled on May 9, 2022 amid the COVID-19 pandemic, the Commission on Elections (Comelec) said Monday.
In a radio interview, Director and Comelec spokesperson James Jimenez made the assurance to the public with one year and six days to go before the scheduled polls.
"We have started our countdown dahil alam natin na matutuloy ang halalan. Walang dahilan para hindi matuloy ang halalan," Jimenez said told Super Radyo dzBB.
(We know the election will proceed. There is no reason why it should be postponed.)
"We expect that we will hold the elections in the middle of the COVID-19 pandemic, that herd immunity is not yet assured at that point," Jimenez added.
Less than 1% of the population have been fully vaccinated against COVID-19 so far. Herd immunity, on the other hand, requires vaccinating around 70% of the population.
Pandemic changes
Jimenez said the number of precincts for 2022 polls will be at 110,000—way higher than the 84,000 precincts used in the 2019 polls—to be able to enforce social distancing.
Aside from deploying additional precincts, Jimenez said the Comelec is likely to expand absentee voting which allows individuals to vote ahead of election day, only that this is limited to casting a vote on those running for national posts.
"Ang namumuro ngayon ay ang pag-expand ng absentee voting. This is a privilege given to government employees who perform election day service and to the members of the media, but we are looking at expanding it to vulnerable sectors such as those persons with disabilities and senior citizens," Jimenez pointed out.
(It seems that we are going towards expanding coverage for absentee voting.)
"That way, we will be able to decongest the polling places and the task will be manageable," he added.
Jimenez said that mail-in voting is not an option at this point, given that the country's postal system is not yet modernized enough to send and receive ballots from every nook and corner of the country in time.
"Postal voting for overseas absentee voting has long been in place because it uses the postal system of the host country [where the OFW is]. But here [in our country], the modernization of our postal system is still in midway and we don't see it done in time for the 2022 elections," he said.
Based on Comelec records, there are at least 61 million registered voters for the 2022 polls, although he clarified that this number could still include those who have died due to COVID-19.
Jimenez called on those who lost their relatives to COVID-19 to inform their local Comelec of their relative's passing.
The family member of the individual who died, Jimenez said, can inform the poll body by going there and presenting an identification card and the death certificate of the relative.
"It used to be the role of the Office of the Civil Registrar to inform Comelec of these deaths, but I imagine they are also overwhelmed amid the pandemic that is why I am calling on the public to join our efforts in cleaning the voters' list," Jimenez said. — RSJ, GMA News