Filtered By: News
News
BPO personnel, Comelec frontliners now under A4 priority list in COVID-19 vaccine program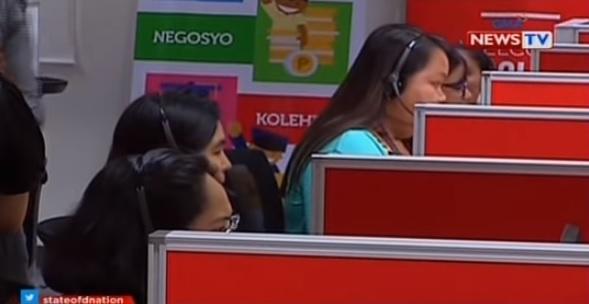 The government has placed business process outsourcing (BPO) sector personnel and Commission on Elections frontline employees under A4 priority category of the government's COVID-19 vaccination program, Malacañang said Friday.
Presidential spokesperson Harry Roque said this is provided under Inter-Agency Task Force (IATF) Resolution 116 adopted this week.
In a separate statement, Trade Secretary Ramon Lopez welcomed the inclusion of BPO sector workers in the A4 priority list.
"The IATF supported the move following justifications that DTI (Department of Trade and Industry) presented on the importance of BPO in the economy, citing huge contribution in export revenues, reaching close to $30 billion a year—bigger than overseas Filipino worker (OFW) remittances," Lopez said.
The Trade chief also noted that the Philippines has become among the biggest BPO players in the world, generating around 1.32 million direct employment and 4 million indirect employment.
"This is the only sector that didn't lay off workers and even continued to hire during this pandemic. This is helping the economy in its recovery efforts, in saving jobs, and contributions to dollar revenue generation. That, in turn, is helping solidify further the economic fundamentals of the country and stable credit rating for the country," Lopez said.
"We cannot afford to disrupt its very good momentum, especially in this time of pandemic," the Trade chief added.
Aside from the BPO sector and Comelec personnel, liquefied petroleum gas (LPG) dealers, retailers, and attendants were also classified under the A4.2 priority list.
The A4 sector is composed of workers who are still required to physically report to work amid COVID-19 quarantine restrictions.
Roque earlier said the A4 sector will be inoculated with COVID-19 vaccine doses paid for by the national government since donated vaccines from the global aid facility COVAX are required to be used on health workers, senior citizens, persons with comorbidities, and poor/indigent population.
Of the 7.7 million doses of COVID-19 vaccine so far, 4.53 million doses were paid for by the national government.
Of these 4.53 million doses procured, four million are Chinese brand Sinovac while the rest are Russian-manufactured Sputnik V.—with Ted Cordero/AOL, GMA News