Filtered By: News
News
Palace: No urgency to discuss Chinese incursions in WPS with ex-Presidents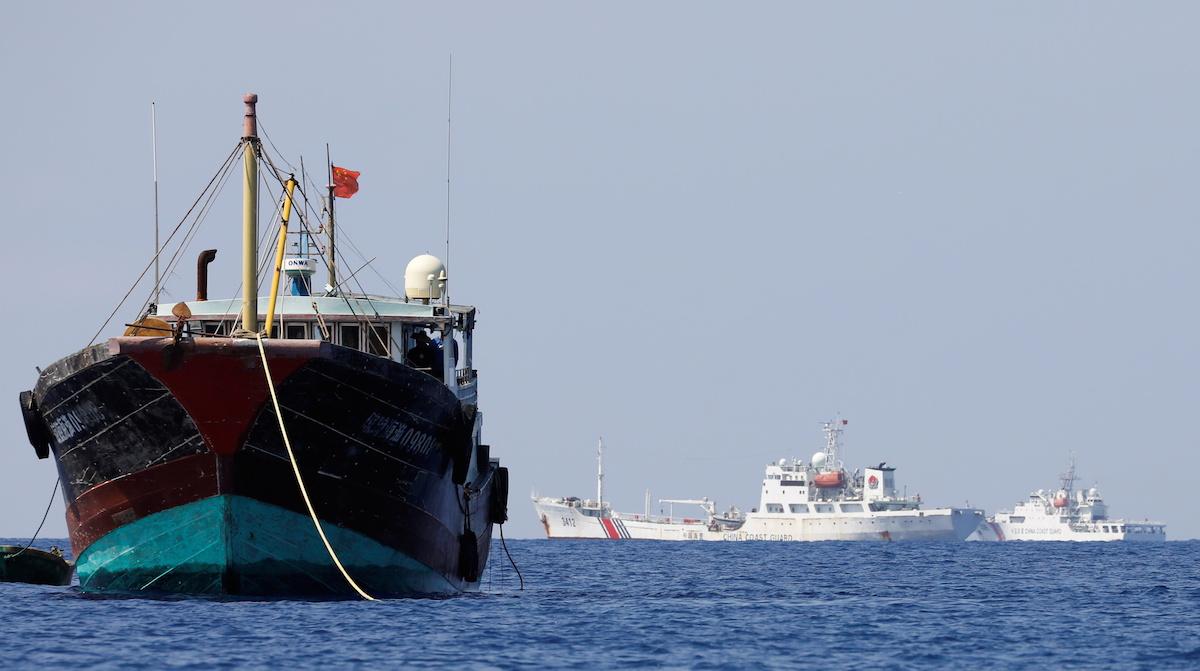 President Rodrigo Duterte will not discuss the government's policy on the West Philippine Sea with former presidents because it is not an urgent matter, Malacañang said Monday.
Presidential spokesperson Harry Roque made the response when asked for updates on the President's supposed plan to talk with former Presidents on West Philippine Sea amid a bevy of diplomatic protests filed by the Philippines against China over Beijing's unabated incursions with Manila's exclusive economic zone in the West Philippine Sea.
It was suggested by former Armed Forces chief and ex-Senator Rodolfo Biazon that the President convene the National Security Council, an audience which includes former Chief Executives, to address the lingering Chinese incursions.
Roque said this suggestion was made before the President listened to former Senate President Juan Ponce Enrile express his thoughts on the issue and eventually agreed with the President's policy of not antagonizing China.
"The President toyed with the idea. But the President also said that during the times when he was in an NSC meeting, nothing is being resolved," Roque said.
"After former Senator Enrile concurred that the President was pursuing the right policy on the West Philippine Sea, eh wala namang urgency na pag-usapan ito either with the National Security Council and with the former presidents," Roque added.
(There was no urgency to discuss it with the NSC and former Presidents.)
Roque then said the President did not say that a meeting with former Presidents over West Philippine Sea has not been set in stone.
"This is a not a done deal. This is something the President speculated on," Roque added.
Just a week ago, the Philippines via the Department of Foreign Affairs protested China's fishing ban in the South China Sea by underscoring that this unilateral fishing moratorium from May 1 to August 16 covers "areas where the Philippines exercises sovereignty, sovereign rights and jurisdiction."
The Hague-based Permanent Court of Arbitration, in a July 2016 ruling, rejected China's massive claim of sovereignty in the entire South China Sea and outlawed China's aggression against Filipino fisherfolk in Scarborough Shoal which the court deemed as a traditional fishing ground for all.
The same Hague court decision—which stemmed from a case filed by the Philippines against China—also ruled that the Spratly Islands, Panganiban (Mischief) Reef, Ayungin (Second Thomas) Shoal and Recto (Reed) Bank are within the Philippines' exclusive economic zone. — BM, GMA News