Filtered By: News
News
2 more senators back Cebu's localized COVID-19 protocols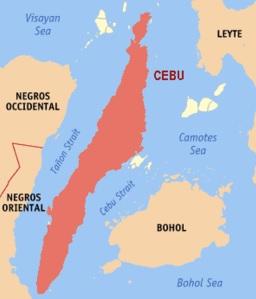 Two more senators have supported Cebu provincial government's imposition of localized COVID-19 protocols.
Senators Risa Hontiveros and Joel Villanueva have issued separate statements lauding Cebu for crafting protocols which they said will save overseas Filipino workers (OFWs) as well as its constituent from the stringent quarantine protocols.
"I strongly support the Province of Cebu for coming up with localized protocols in responding to the pandemic. This demonstrates their confidence in their capacity to contain the spread of COVID-19," Hontiveros said in a statement.
"I am certain they have taken into account their situation, as well as the plight of our OFWs, before coming up with these measures. I trust that the provincial government knows what is best for their own constituents," she added.
Meanwhile, Villanueva tagged Cebu's swab-upon-arrival policy as a "sensible but science-based" way of screening passengers.
"It is a kind of health checkpoint that spares OFWs of the hassles of quarantine. It saves them time and money, both of which are better spent with and for their families," Villanueva said.
He likewise pointed out that shorter quarantine periods for OFWs will also save the government funds.
Currently, the Overseas Workers Welfare Administration (OWWA) is shouldering the quarantine cost of the OFWs who are staying in the hotels for 10 days.
Villanueva mentioned OWWA's earlier warning that it will use up its P6.2 billion budget for 2021 in only five months as they spend it to assist returning OFWs.
"If we adopt Cebu's approach as national policy, the government will be saving BILLIONS OF PESOS A YEAR. Isipin n'yo na lang kung gaano kadaming bakuna ang mabibili nito," Villanueva said.
(Just imagine how many vaccines we can procure with that amount of money.)
"The government gets a huge discount, and the vacationing OFWs get to spend more time with their families instead of spending two precious weeks in solitary confinement," Villanueva said.
The lawmaker said the protocols being implemented in Cebu should also be tested in other cities.
"Success has to be replicated not repressed. We should encourage innovation, especially during this new normal, when conditions change rapidly," Villanueva said.
On Wednesday, Senate President Vicente Sotto III expressed "strong support" to Cebu's Swab-Upon-Arrival policy.
Cebu's testing and quarantine protocols differed from that of the IATF after Garcia ordered last March that passengers arriving from abroad must undergo swab testing for novel coronavirus upon arrival at the airport.
They would then be allowed to go home following a negative test result.
Under the IATF-approved quarantine protocols, returning Filipinos and OFWs are subjected to an RT-PCR test on the seventh day of quarantine in a government facility. Once they test negative, they will finish the remainder of the 14-day quarantine at home.
Given the difference, the government diverted the Cebu-bound flights to Manila from May 29 to June 12 to curb COVID-19 transmission.
President Rodrigo Duterte and Garcia met over the differing quarantine protocols last week but it was only on Tuesday, June 8, that Malacañang announced how the impasse was resolved through a memorandum signed by Executive Secretary Salvador Medialdea.—AOL, GMA News