Filtered By: News
News
OCTA: COVID-19 cases in Metro Manila decreased by 9%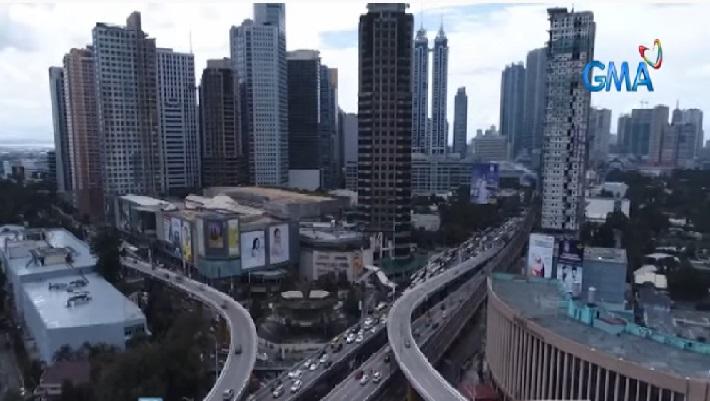 New COVID-19 cases in Metro Manila decreased by 9% over the past week, the OCTA Research group said Monday.
In its latest monitoring report, the independent team of experts said the capital region averaged 667 new cases daily from June 21 to 27, lower than the average of 731 daily new infections over June 14 to 20.
Metro Manila's average daily attack rate (ADAR) also stood at 4.83 cases per 100,000 population, classifying it as a moderate-low risk area, while its positivity rate was 7%.
The World Health Organization's benchmark for the positivity rate is 5% or lower.
The reproduction number, which refers to the number of people that each COVID-19 case can infect, was 0.80 in Metro Manila, from 0.71 the previous week, and 0.92 for the entire Philippines.
Metro Manila also posted a 36% hospital bed occupancy rate and 45% intensive care unit (ICU) bed utilization rate while 32% of mechanical ventilators were in use.
The Department of Health earlier said the capital region had been categorized as a low-risk area for COVID-19 following its continued decrease in cases.
"Navotas, San Juan, and Pateros had the fewest new cases per day, at less than 10 per day," OCTA said.
The group also noted that all cities in Metro Manila are now classified as moderate or moderate-low risk areas due to their low ADAR.
OCTA also observed that case increases have slowed down in several areas outside the capital region, with many showing negative one-week case growth rates.
These areas include Bacolod, Iloilo City, Cagayan de Oro, Baguio City, Tacloban, Tagum, and Zamboanga City.
However, the occupancy rate of hospital beds was in the critical risk classification at 85% in Tacloban. The same figure was also high in Davao City, Iloilo City, Butuan, Cagayan de Oro, and Baguio City.
"ICU utilization rates were at critical levels in Davao City, Iloilo City, General Santos, Koronadal, and Cabuyao, while ICUR were at high levels in Bacolod, Cagayan de Oro, Baguio City, Tacloban, Tagum, Zamboanga City, and Batangas City," OCTA added.
The Philippines has logged 1,397,992 COVID-19 cases with 1,321,050 recoveries and 52,570 as of Sunday afternoon.
Recommendations
OCTA said that while the healthcare utilization rate in Metro Manila is in the safe zone, the region should stay under general community quarantine as its ADAR and positivity rate are still high and its COVID-19 vaccine coverage remains low.
"We must prevent an NCR Plus rebound surge," it said. "We can do this by continuing initiatives to expand testing, tracing, and isolation as well as by ensuring strict border controls to prevent the transmission of the virus within and among provinces."
OCTA also called on the private sector to ensure that business establishments are safe for both employees and customers.
Following the detection of more cases of the Delta coronavirus variant, OCTA said the country must prepare for the possibility of the more transmissible variant overwhelming the healthcare system.
The group said the deployment of vaccines to COVID-19 hotspots must be accelerated as recent studies suggest that a minimum of 30% vaccine coverage can slow the spread of the Delta variant.
"The challenge is to make sure that when the Delta variant enters the country through the NCR+8, our vaccine coverage is high enough that it will have difficulty spreading across the population," OCTA said.
"We exhort the national government and LGUs to ensure strict monitoring and compliance with established border controls and regulations to prevent the entry of this more contagious variant," it added.—AOL, GMA News