Filtered By: News
News
Cash aid for tourism workers under Bayanihan 2 fully downloaded —DOT chief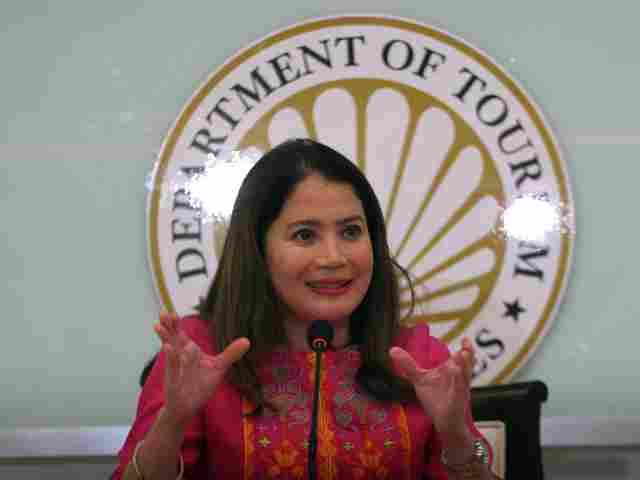 Tourism Secretary Bernadette Romulo-Puyat on Wednesday said the P3-billion funds intended to help displaced tourism workers under the Bayanihan To Recover As One Law (Bayanihan 2) have already been downloaded to implementing agencies.
"Ubos na ubos (It was all released). We gave P5,000 each (to tourism workers)," Puyat said in an ANC interview when asked if the entire Bayanihan 2 funds for the industry have already been downloaded.
The P3 billion allocation for financial aid to tourism workers was distributed by the Department of Tourism with the help of the Department of Labor and Employment.
Meanwhile, Puyat said the P6 billion loanable funds for tourism enterprises were downloaded to Department of Trade and Industry's Small Business Corporation. (SBCorp).
"We still have P6 billion window it is under SBCorp. This if for tourism enterprises, DOT-accredited. They can borrow, four years to pay, zero interest, zero collateral and there is a two-year grace period," Puyat said.
Under the Bayanihan 2, the tourism sector was given P10 billion. Of the said amount, P6 billion was lodged to SBCorp for the loan program; P3 billion to the DOLE and DOT for the financial aid; and P1 billion to the Department of Public Works and Highways for the supposed tourism infrastructures.
Should Congress push for Bayanihan 3 Law, Puyat said they will still need additional funds for financial aid that will be given to displaced tourism workers who did not benefit from the Bayanihan 2.
"We were only able to give about 620,000 tourism workers and of course, there are 5.7 million employed [workers]," Puyat noted.
The Bayanihan 2 Law expired last June 30, 2021.
The Department of Budget and Management earlier reported that there were P6.49 billion Bayanihan 2 funds which remained unused.—AOL, GMA News