Filtered By: News
News
Fil-Am architect wants the PHL as a test bed for innovative 'Living Walls'
Multi-awarded Filipino-American architect Lira Luis has created the "Living Walls" system to improve the quality of outdoor air and mitigate pollution in large cities.
As an architect holding multiple licenses in Asia, North America and Europe, Luis can choose countless, more developed cities to pilot-test the "Living Walls system." Instead, she's planning to launch it first in the Philippines, though she has yet to decide when and where it will be built. The project will be handled by her own firm, ALLL, formerly known as Atelier Lira Luis, LLC.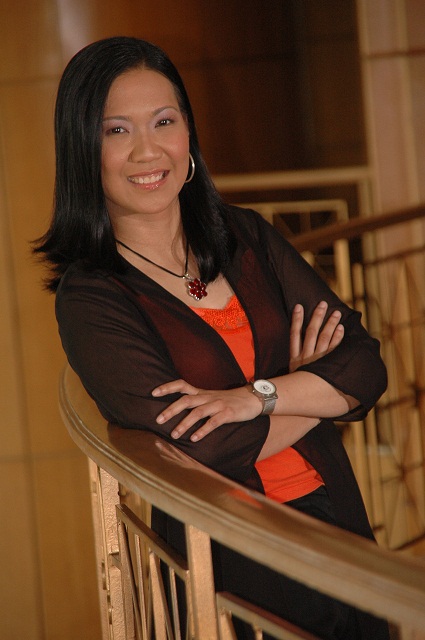 Luis, an architecture alumna from the University of Santo Tomas (UST), said the idea for the "Living Walls" system stemmed from her desire to reinvent the way structures are built by incorporating natural elements that not only look good, but also "work" to promote the well-being of people who will use and pass by it.
For her, the Philippines is the perfect place to launch such an innovative structure because as part of the "breakout nations"—including Turkey and Indonesia—its economic growth is now being watched by the whole world.
"In a sustainable development, these 'Breakout nations,' which includes the Philippines, are design incubators which have the ability to move directly to more advanced technologies and industries. [The country] also represents a new sustainable design demographic worthy of investigation as we find solutions to re-inhabit our built environment," she said.

Life lessons
While Luis already knew she wanted to be an architect even as a child, her foray into the world of organic architecture—which she describes as "architecture appropriate to time, place and man"—started a few years after she graduated from UST.
The young architect originally wanted to pursue graduate studies at the Bartlett School of Architecture in London but ended up at Taliesin, the Frank Lloyd Wright School of Architecture, in Arizona because she was rejected by the former.
The rejection turned out to be a blessing in disguise although Luis took some time to warm up to studying in Taliesin when she discovered that her home for the first year was not a comfortable dormitory but a tent.
"[When] I arrived at Taliesin, [the professors] pointed me to a canvas tent set on a 9-foot square concrete base in the middle of the desert, where I was supposed to anchor my new home. I told myself, 'you gotta be kidding.' They weren't," she said.
Luis soon got so accustomed to living in the desert that she chose to remain in tents and transient shelters throughout her stay in Taliesin, despite having the option to live in a dormitory in her junior year.
"As an architect, [living in the desert taught me] how to co-exist with the desert elements and understand the environment in a pragmatic way, something that could never happen in the comfortable but disconnected setting of typical classroom," she said.
Luis' unconventional training eventually led her to establish a stellar career in organic architecture, where she also reaped numerous awards. In 2010, she won the American Institute of Architects (AIA) Athena Young Professional Award and got selected by the National Geographic and Aspen Institute as the Environment Forum Scholar of the year. The following year, she represented the architecture and design community as one of the four winners in the Reign in Spain competition by Tile of Spain. The Engineering News Record, a construction industry magazine, also named Luis as one of US Midwest's Top 20 (Architects) Under 40.

Top-dollar clientele

Although Luis' clientele includes several companies included in the Fortune 100 list, she continues to design ecologically-friendly and socially relevant structures that can be used and appreciated by the masses.
Prior to conceptualizing the Living Walls system, Luis constructed in 2003 the award-winning Portable Transient Shelter Pods for transient workers and people displaced by calamities. According to
a feature on the project by Architizer.com
, Luis was inspired to create the shelter pods upon hearing of the need to improve the living conditions of migrant seafarers in the Philippines.
With societies turning to nature for inspiration for design solutions to address climate change, Luis believes exciting times are ahead for architects like her who specialize in organic architecture. While she is busy overseeing various projects and the design of the Living Walls system, Luis is already gearing to take her practice to the next level by going into bionic architecture, which she describes as "organic architecture on steroids."

Crazy genius
As an architect whose vision is well ahead of her time, Luis strives to continuously hone her craft even if there are critics who dismiss her designs as being impractical or outrageous.
"I've often been told that I'm crazy whenever I propose a design idea or give my take on important issues affecting the environment and the community. That may be true, because I'm crazy to look at things differently, testing parameters while questioning rules and the status quo with informed confidence. In this kind of creative dynamic thinking, there is really not much room to rest on your laurels," she said.
The genius behind the Living Walls system might not be easily understood by everyone, but Luis is certain she will be able to prove critics wrong once the design transforms urban spaces—starting from Metro Manila—for the greener good. — TJD, GMA News