Filtered By: News
News
Film with Fil-Am cast heads to biggest LGBT film festival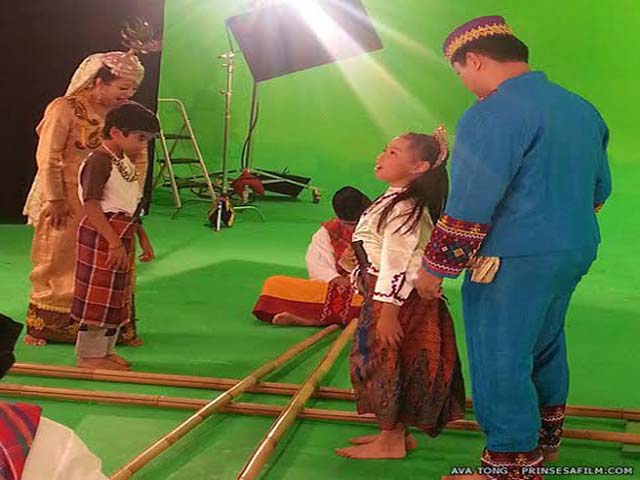 A short film highlighting gender roles and with an all-volunteer cast, including Filipino-Americans, is headed to the Frameline Film Festival, the world's oldest LGBT film festival, this June.
"Prinsesa" tells the story of Rey (Patrick Silvestre) who tells the epic "
Singkil
" to his children, Jojo (Lucas Javier) and Malaya (Mahalya Paz Kim), to calm them after a storm.
However, Jojo seems to relate more to the princess in the story, which troubles Rey as much as his friends' doubts on his own masculinity and parenting skills.
"This story attempts to show my admiration for the children who may not follow traditional gender roles, as well as the parents who support them," said director and co-writer Drew Stephens.
According to Stephens
, the film is a homage to "Singkil," which he sees as imaginative and empowering. Conrad A. Panganiban, film screenwriter, said it was a chance to tackle the culture of masculinity he encountered while growing up in San Francisco's Filipino-American community.
Emmanuel Romero, another screenwriter, said personal experiences made the film-making process all the more relatable.
"I have three young nephews of my own, and they're growing up in a world that is far more accepting of LGBT people compared to the world that I grew up in," Romero said.
"But that doesn't mean that kids won't have questions, and that doesn't mean that the bullies have all gone away. If anyone freaks out over a child's identity, it's probably because of the grownups," he added.
The movie already won several awards in March and made its way through the festival circuit in Hawaii and India in May.
"Prinsesa" was crowdfunded by various community donors, most of whom were Bay Area Filipino-American community performance groups.
It reached its goal on Kickstarter in February
and managed to raise a total of $7,001 with 64 backers.
Likha Pilipino Folk Ensemble danced for the film, while Bindlestiff Studio, a Filipino-American performing arts group, wrote and acted for the film. Non-commercial filmmaking co-op Scary Crow formed the filming crew.
Established in 1977,
Frameline
will show films from over 30 countries at multiple venues in San Francisco from June 19 to 29. "Princesa," part of the "Homegrown" block of locally-made short films, will show at the Victoria Theater at 11 am on June 22.
—Rie Takumi/KBK/JL, GMA News
Photo from Prinsesafilm.com