Filtered By: News
News
Starbucks US releases limited edition mug with image of Fil-Am toddler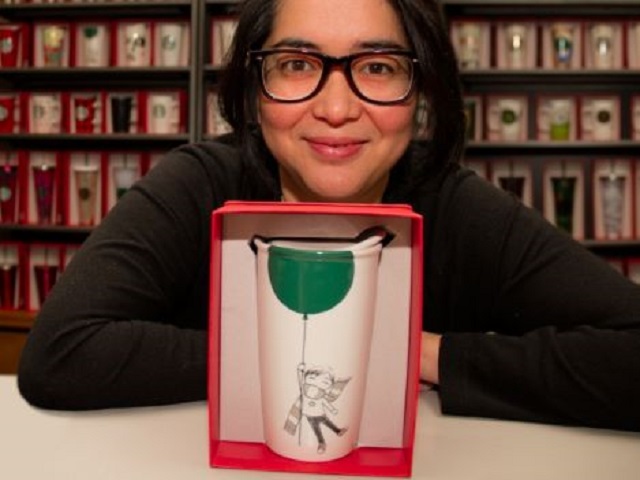 Fil-Am Esther Asuncion poses with a mug bearing her drawing of her son Flynn. Photo courtesy of Starbucks.com
A Fil-Am Starbucks employee has immortalized the likeness of her son in the most recent release of limited edition mugs by the coffee giant.
The mug, which features a drawing of a little boy holding on to a big, green Starbucks balloon, was designed by Esther Asuncion, a visual communications designer for the Seattle-based company.
"When I showed the mug to my son he knew instantly 'that's me, that's Flynn,'" said Asuncion in a
release
from the company. "It means so much to me that I was able to contribute to this collection."
The design was included in the Starbucks Dot Collection, in which "designers used a modern interpretation of the company's iconic Siren logo as their inspiration."
Asuncion, who was raised in Guam before transferring to mainland US to pursue fine arts and studio arts education, worked her way up in the company, starting as a barista in 2001. Six years later, she was hired to be part of the company's visual representation team, helping the "marketing and merchandise groups communicate to partners [employees] how coffee and seasonal products should be displayed in stores throughout the US and Canada."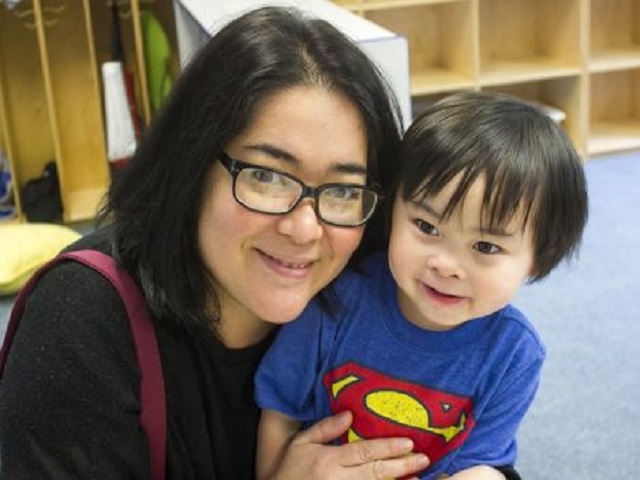 Asuncion and son Flynn. Photo courtesy of Starbucks.com
"She sketched a green balloon to represent the Starbucks logo and then explored people jumping in the air with the balloon or holding its string being pulled or lifted in the air," the release added. "It made the most sense to her to have a child with the balloon. The child who inspires Asuncion the most has dark hair, a huge smile, and sparkling eyes – her son Flynn. The three-year-old in perpetual motion became a natural model for her design."
The mugs, tumblers and cups were released as part of Starbucks' holiday edition, and are being sold under $20.
- Renee Fopalan/BM, GMA News