Filtered By: News
News
Love for music inspires OFW to organize gigs 'in the middle of a Dubai desert'
AL AIN, United Arab Emirates – A self-described music fan, OFW Ronald Galvez has decided to bring his love for music to a different level — by organizing a gig right in the middle of the Al Qudra Desert in Dubai.
"In 2010, I started setting-up live music in the middle of a Dubai desert as a recreational activity for my family and friends," shared Galvez, 38, a graphic communications manager at Al-Futtaim Group, in an email.
Aside from being an "art director by career," Ronald is also a producer of Bandcamp DXB.
"We enjoyed the music adventure as it grows and participated with few bands during wintertime," he said. "The challenge to play during summer with growing numbers of artists and musicians [prompted] me to shift the experience to an indoor live performance."
His realization led him to produce Sessions DXB, a musical event he started with fellow OFWs Rudy Parilla, supply chain specialist at Al-Futtaim Group; James Pacheco, inventory controller at Apple UAE; Benedict Batalla, senior treasury analyst at Emirates Global Aluminum; Louie Miclat, senior art director at Blink Experience; and a production staff of 20 people.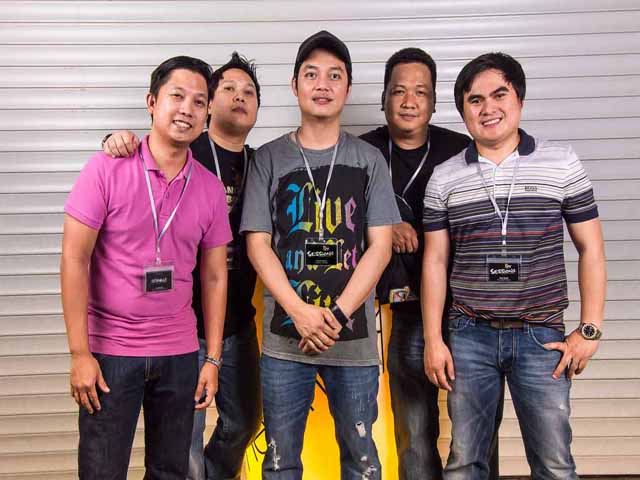 According to Ronald, the event aims to enable talented artists and musicians perform their original compositions in a mini concert venue live.
"We have a common desire to learn, play and perform music in a recreational environment with social connection and individual personal growth," he said. "From seven bands lined-up in the first set-up last April, we are now 15 bands playing this coming August 21!"
The August 21 event will be held at The Fridge from 7:00 p.m. to 1:00 a.m. and will feature solo artist Romy Miclat and groups such as The Greyback Band, Plug and Play Band, Booger and Milkrispies Band, Anima Band, Superblag 3-piece Band, Outkats Band, The Equinox, Bandang Ella, Third Party Band, Rajm Band, Xref Band, Project Prototype Band, Drasbor Band, and Rapture Band.
—KBK, GMA News