Filtered By: News
News
17 soldiers hurt in clash with Abu Sayyaf recuperating
The 17 soldiers who were injured during an intense firefight with members of the Abu Sayyaf in Sulu on Friday are recuperating at a hospital.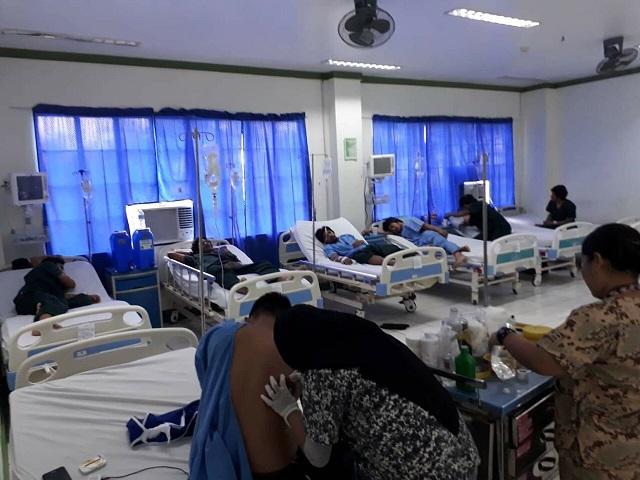 Seventeen soldiers who were hurt during a clash on Friday in Sulu receive medical treatment.
Armed Forces of the Philippines spokesperson Colonel Edgard Arevalo lauded the combat skills of the soldiers in seizing the elements of surprise and firepower when they had an encounter with the rebel group in Barangay Bakong in the municipality of Patikul.
Arevalo further said that the encounter site is a notorious Abu Sayyaf territory.
Seven members of the Abu Sayyaf group died in that encounter with Task Group Panther under Lieutenant Colonel Samuel Yunque and Scout Ranger Class 205-18 under Captain Michael Asistores.
The government troops encountered more or less 100 fully armed members of the rebel group under Radullan Sahiron and sub leaders Hajan Sawadjaan and Idang Susukan.
The firefight lasted for an hour and 30 minutes resulting to seven dead and six wounded from the enemy side.
Among the wounded was Sawadjaan who was seriously hit in the stomach and lower extremities.
The troops recovered high powered firearms, ammunition, blasting caps, cell phones and various personal belongings. —KG, GMA News