Filtered By: News
News
Cinderella-like investigation led GenSan cops to suspected cellphone thief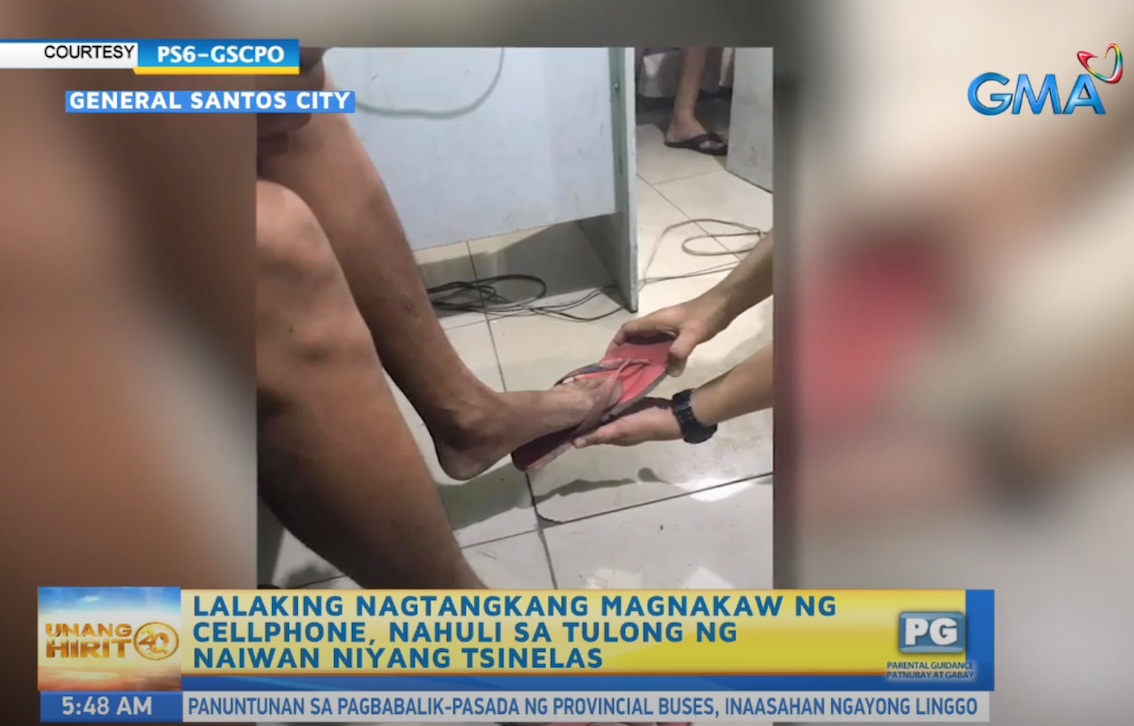 A suspected cellphone thief was arrested in General Santos City following a police investigation that was similar to the fairy tale story of Cinderella, according to a report on the Tuesday edition of Unang Balita.
As the fairy tale goes, the Prince was able to find Cinderella, who ran away from the ball after midnight, by letting her try on a glass slipper that she left at the castle.
Based on the police report, the suspect entered a house and was seen carrying the victim's cellphone.
The suspect immediately fled, after the victim cried out for help, leaving the cellphone.
With the help of a witness, the police were able to locate the suspect's residence, which was just in the next street.
At the suspect's residence, the police noticed that he was wearing only one rubber slipper.
When the cops let him wear the slipper that was left in the house of the victim, it was a perfect fit.
The suspect said he committed the crime because he was starving. However, he denied that he stole a cellphone. --- BAP, GMA News