Filtered By: News
News
No age restrictions proposed for Boracay tourists, says Tourism chief Puyat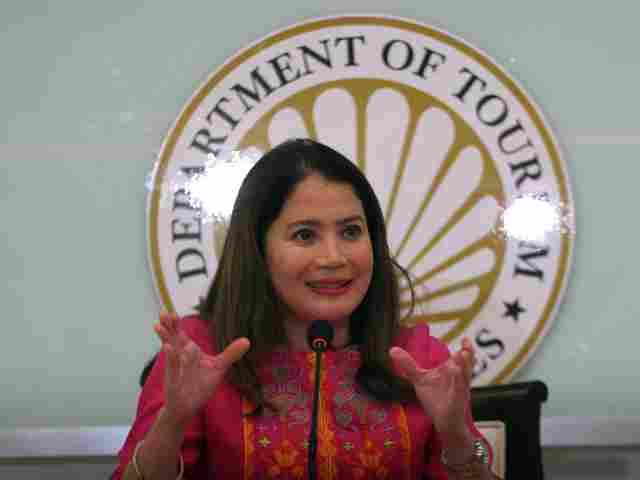 The Department of Tourism (DOT) is proposing that there would be no age restrictions once Boracay reopened to tourists on October 1 amid the COVID-19 pandemic, according to Secretary Berna Romulo-Puyat on Thursday.
Interviewed on CNN Philippines, Puyat said they are proposing to the Inter-Agency Task Force (IATF) on Emerging Infectious Diseases that those aged above 60 years old and those below 20 years old be allowed to visit the world-famous island.
"We are proposing no age restrictions because Filipinos travel as a family," she said.
Puyat added that those above 60 and below 20 will be allowed in Boracay "as long as they are negative in RT-PCR test and of course [have] no symptoms [of COVID-19]."
Puyat said they will meet with the IATF, the government's policy-making body in addressing the pandemic, later in the day to discuss their proposal and Boracay's reopening.
"I am confident that this (proposal) will be approved," she said.
In DOT's proposal, tourists from modified general community quarantine (MGCQ) and general community quarantine (GCQ) areas can visit Boracay but only if they are negative in RT-PCR test taken two to three days prior to travel time.
"We in the DOT, we are very careful, we are very cautious, we have to make sure that health and safety protocols are in place," Puyat said.
The gradual reopening of Boracay started in June with Aklan residents allowed to visit the island. It was eventually opened for residents of entire Western Visayas.
Puyat said she is set to visit Boracay before October 1 to personally see the preparations on the island.
"The confidence is there but nothing beats being on the ground," she said. —KBK, GMA News