Filtered By: News
News
7 killed as Air Force chopper crashes in Bukidnon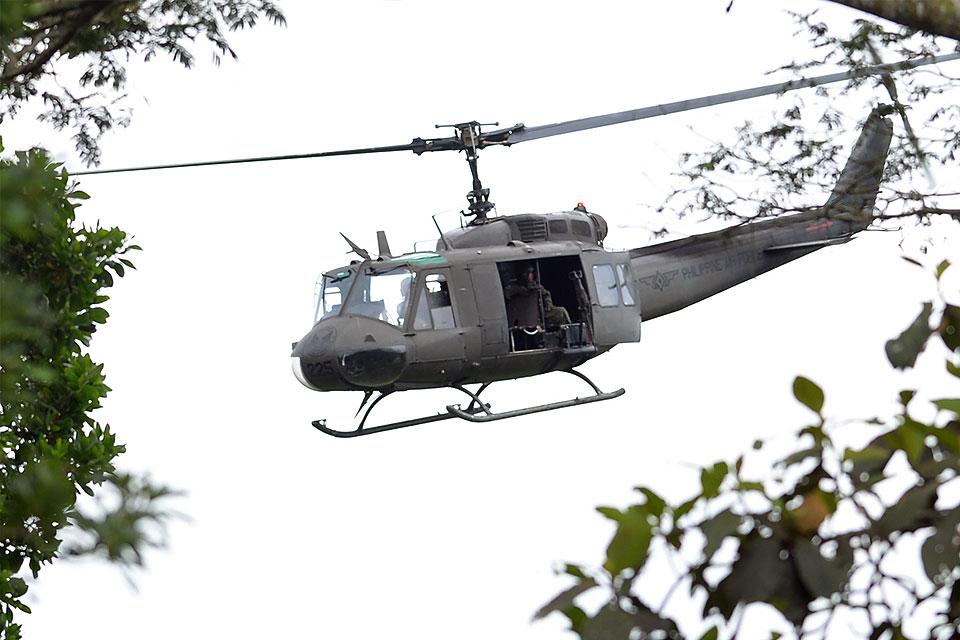 The Philippine Air Force reported that one of its UH-1H helicopters crashed near Bukidnon's Barangay Bulonay on Saturday afternoon, with the seven people aboard killed in the crash.
In a statement, the PAF said that the helicopter, along with another UH-1H, was on a resupply mission for the Philippine Army's 8th Infantry Battalion when it crashed.
Soldiers of the 8th IB rushed to the crash site to secure the aircraft and its four aircrew and three passengers.
According to 4th Infantry Division spokesperson Major Rodulfo Cordero Jr., the chopper experienced "engine trouble."
Cordero added that the aircrew attempted to crash-land the aircraft but this was unsuccessful, and the crew along with their three passengers (a soldier and two CAFGU militiamen) were unfortunately killed.
Army soldiers were able to recover the bodies from the wreckage.
Meanwhile, the Air Force said that they would immediately send an investigation team to determine the cause of the mishap.
"The PAF assures the public, that all of its air assets, including the UH-1H, undergo strict, regular, and redundant maintenance inspections before and after flight missions," the Air Force said in its statement.
"The men and women of the Philippine Air Force, led by the Commanding General [Lieutenant General Allen Paredes] deeply grieves and extends the Command's sympathies to the families of the brave heroes who have offered their lives in the line of duty."
The PAF also said it would provide the bereaved families all the necessary assistance and financial aid. — DVM, GMA News