Filtered By: News
News
HRW urges Philippine authorities to stop 'harassing' IPs after Cebu City police raid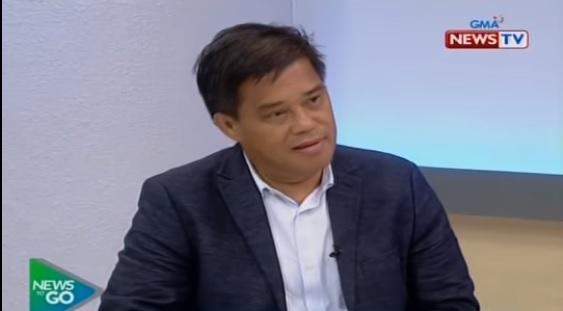 Human Rights Watch (HRW) on Thursday urged Philippine authorities to stop harassing indigenous peoples "with baseless allegations" as it denounced the recent police raid in a temporary school for displaced indigenous peoples in Cebu City.
In a statement, HRW researcher Carlos H. Conde called on authorities to "release those wrongfully arrested in the raid and ensure the children are reunited with their families."
The Philippine National Police (PNP) said the 19 minors belonging to the Manobo tribe were rescued from communist rebels in a retreat house at the University of San Carlos.
PNP chief Police General Debold Sinas said the rebels were recruiting minors to be trained as child warriors. At least seven suspects were arrested in the operation.
"The rescue operation is a manifestation that the reds have been continuously engaged in recruiting minors to be trained as child warriors which is a clear violation of International Humanitarian Law," Sinas said.
The USC and the Societas Verbi Divini Philippines denied the police's claim, saying the students were being "nurtured, cared for and treated with their best interest in mind" at the retreat house.
"No rescue need ever be conducted because the presence of the lumads in the retreat house was for their welfare and well-being, and all throughout, they were nurtured, cared for, and treated with their best interest in mind," their joint statement read.
According to HRW, the military has repeatedly claimed tribal schools serve as New People's Army training camps, which prompted the Department of Education to close them.
Citing the Save Our Schools Network, HRW said 178 tribal schools have been closed since 2016, which forced affected children to seek education in cities like Manila and Cebu.
"The network facilitates these children's education through so-called 'Bakwit (evacuee) schools' such as the one in Cebu City," Conde said.
"This police raid is just the latest in a string of violent incidents targeting Indigenous communities and their schools in recent years," he added.
HRW said indigenous groups accused the government of driving tribal people away from their communities allegedly to facilitate mining and other extractive industries into their ancestral lands.
"Military operations in the Philippines often occur in these areas, resulting in horrific abuses. Tribal leaders have also been frequently targeted in politically motivated killings," Conde said. --Joviland Rita/KBK, GMA News