Filtered By: News
News
Retired bishop, priest in Cebu both test positive for COVID-19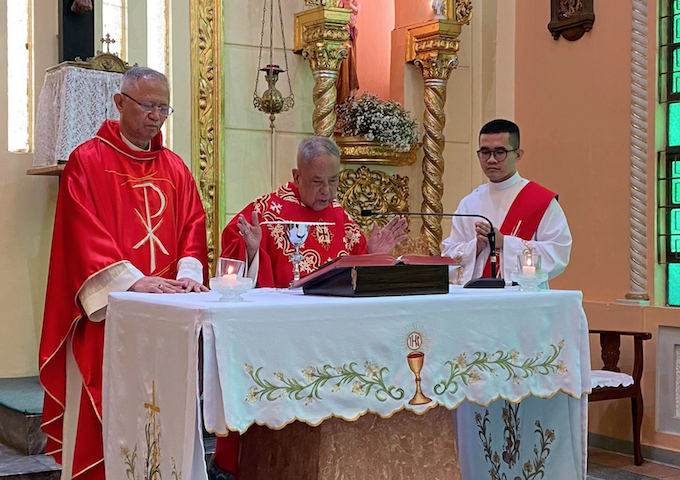 A retired bishop and a priest have tested positive for coronavirus disease 2019 (COVID-19), according to a statement issued by the Chancellor of the Archdiocese of Cebu.
Auxiliary Bishop-Emeritus Antonio R. Rañola was admitted to the hospital for severe coughing symptoms and tested positive for COVID-19.
"His vital signs are stable and is also under close medical supervision by his doctors," the statement read.
Fr. Russel Sungcad, a parish team member of the Alliance of Two Hearts Parish in Barangay Banawa in Cebu City, was also hospitalized for COVID-19.
The parish announced that convent workers are in home quarantine.
Church services however remain normal since there are guest priests and parish ministries.
"We continue to conscientiously do all protective measures for our safety and the well-being of our parishioners and church-goers," the statement read.
Meanwhile, Cebu Archbishop Jose S. Palma remains in stable condition and is under close medical monitoring by his doctors.
It was announced by Cebu Archdiocese spokesperson Msgr. Joseph Tan that Palma had tested positive for COVID-19 on Thursday evening, Feb. 18.
The people were asked to pray for the speedy recovery of Palma, Rañola, and Sungcad.
"Let us continue to pray for the recovery of our bishops and brother priest," the statement read. —BAP/KG, GMA News