Filtered By: News
News
PNP relieves Calbayog City Police chief, 9 others over fatal shootout, intel ops on lawyers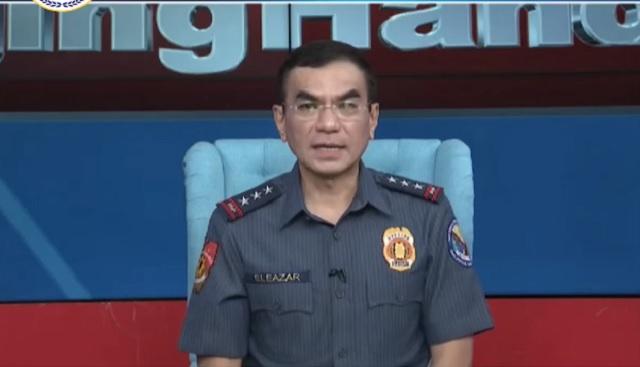 The Philippine National Police (PNP) on Sunday relieved the chief of police of Calbayog City Police for command responsibility over two recent controversial incidents involving his personnel.
In a statement, PNP officer-in-charge Police Lieutenant General Guillermo Eleazar said Police Lieutenant Colonel Neil Montaño has been relieved from his post.
"The Chief of Police of Calbayog City Police Station, Police Lieutenant Colonel Neil Montaño, is relieved from his post effective today, March 14, 2021," he said in a statement.
Eleazar said the relief of Montaño is in light of the March 8 shootout in Calbayog City, which resulted in the death of Mayor Ronaldo Aquino and five others, including three PNP personnel.
He was also relieved in connection with the "irresponsible" conduct of his intelligence officer asking a local court for the names of lawyers representing personalities being linked to the Communist Party of the Philippines.
Montaño will be replaced by Police Lieutenant Colonel Rodolfo Albotra as the new chief of police of the Calbayog City Police.
Police Major Ruel Burlat was designated as the new chief of intelligence unit to replace Police Lieutenant Fernando Calabria Jr., who was also relieved from his post on Friday.
Eleazar added that nine police non-commissioned officers (PNCOs) of the Calbayog City Police were also relieved from their posts and were reassigned to Samar Provincial Police Office to undergo a refresher seminar.
Police Major Marino Estoño was designated as the new company commander of the Calbayog City-based 1st Samar Provincial Mobile Forces Company.
According to Eleazar, they expect Estoño will calm the tension and address security apprehensions among residents after the death of the mayor.
"The relief of these officers and the designation of their replacements were also based on the recommendation of the Regional Director, Police Regional Office 8, Police Brigadier General Ronaldo De Jesus," Eleazar said. —KG, GMA News