Filtered By: News
News
Palawan rejects dividing province into three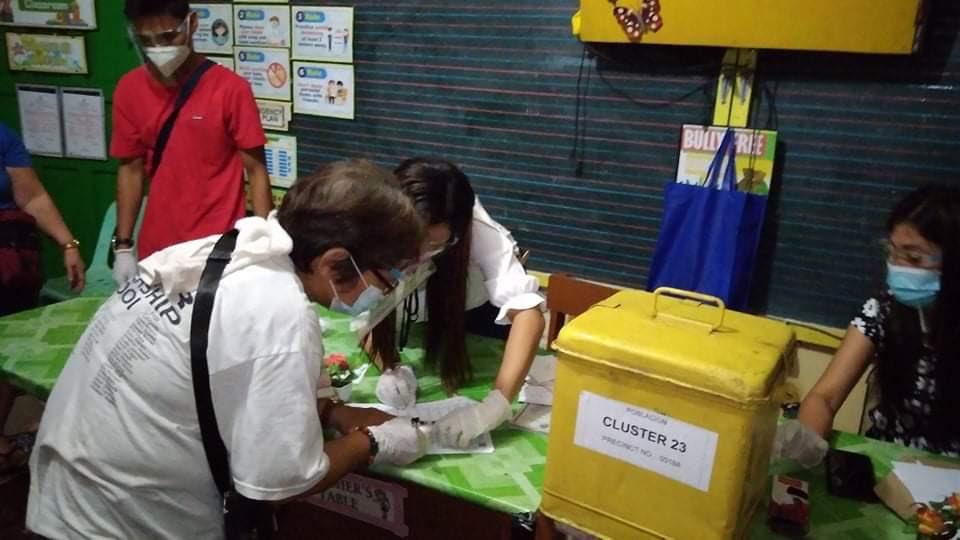 The people of Palawan rejected dividing the province into three new entities, the official final results of the plebiscite showed Tuesday.
According to Commission on Elections (Comelec) spokesperson James Jimenez, the Board of Canvassers canvassed a total of 172,304 'no' votes and 122,223 'yes' votes with only one municipality left unaccounted for.
"Canvass results from Kalayaan are not expected to arrive today, due to the unavailability of transport. Kalayaan has 281 registered voters," Jimenez said.
The BOC just proclaimed the rejection of the proposed division of the Province of Palawan. With a 60% voter turnout, the people of Palawan have spoken loud and clear.

The COMELEC thanks all its partners in conducting the massively successful #PalawanPleb.

— James Jimenez (@jabjimenez) March 16, 2021
Jimenez said Oppositor earlier made the motion to terminate the canvass "in view of the insurmountability of the lead enjoyed by the NO votes."
He added the Proponent later joined and did not object the motion of the Oppositor.
Twenty-two out of 23 municipalities have been canvassed with a voter turn-out of 60%.
#PalawanPleb
Municipality of Agutaya -- YES: 795; NO: 3,202
Municipality of Cuyo -- YES: 1,733; NO: 6,297
Muncipality of Magsaysay -- YES: 1,174; NO: 3,470 pic.twitter.com/FEJA3QswY9

— James Jimenez (@jabjimenez) March 16, 2021
Meanwhile, Comelec Commissioner Antonio Kho Jr. extended his gratitude to the participants of the plebiscite.
"So the Provincial Board already proclaimed that the no votes got the highest, thereby rejecting the division of Palawan into three provinces. We would like to congratulate the voters for participating actively in this vote," he said in a live briefing.
He also thanked the teachers, military and police personnel, and health professionals for their participation.
Kho said the poll body delivered on its promise to count the vote correctly as he urged the public to continue participating in the elections.
"May susunod ho tayong election, no, 'yung pinakamalaki na sa 2022. Tulungan ninyo rin po kami. I hope media will be an active participant… para ganito rin ang magiging kalabasan. Magandang resulta ng election," he said.
"We heard the voice of the people from Palawan," he added.
The law, signed by President Rodrigo Duterte in 2019, will divide Palawan into three provinces: Palawan del Norte, Palawan del Sur, and Palawan Oriental.—AOL, GMA News